Here at No.1 Family Estate we're thrilled that No. 1 Reserve and No.1 Assemblé are included on the wine list at Blenheim's newest restaurant, Made in Aotearoa, or MIA.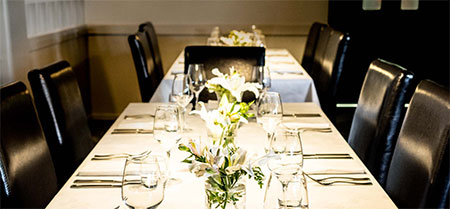 This unique restaurant offers a cellar door experience in central Blenheim. So if you're visiting on a quick business trip and don't have time to venture to our cellar door (although we hope you do!), this restaurant is for you!
Located in one of Marlborough's oldest buildings at 14 Scott Street, the restaurant has a casual bar area for pre-dinner drinks, local brews and hand crafted cocktails along with a wine cellar. Owner and manager Jetti is passionate about hospitality and service, so you'll find the service is professional and friendly, creating a relaxed and sophisticated dining experience.
The menu at MIA features freshly sourced local food with a European twist. The menu constantly evolves reflecting seasonality, innovation and a creative approach to modern New Zealand cuisine. Tempura battered Coroislles Oysters pair perfectly with No.1 Assemblé.
We can't recommend this new restaurant highly enough!
Visit the website HERE, or give them a thumbs up on FACEBOOK!