It happens to the best of us… You can't remember where you left your keys or the name of the actress who played the lead in your favourite movie.
Whilst forgetfulness is often associated with growing older, your brain (just like the rest of your body) needs exercise and certain nutrients to remain healthy and keep your memory strong at any age.
Thankfully there are lots of things you can do to enhance your mental performance. Here's a list of 5 ways to improve your memory.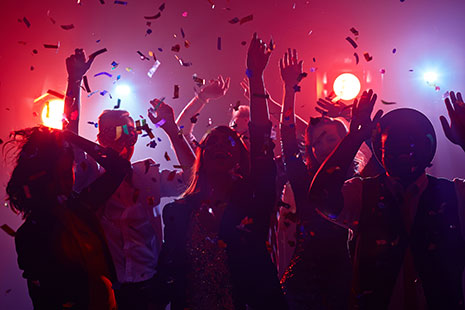 1. Give your brain a workout – You've heard the expression "use it or lose it", so find new ways to stimulate your grey matter. Whether it's suduko or a crossword, research has shown that mental stimulation keeps the brain healthy and increases the strength of memory.
2. Give your body a workout – Physical exercise is as important to keeping your brain healthy as mental exercise. It increases oxygen to your brain and reduces the risk of physical illnesses that can lead to reduced memory.
3. Don't worry be happy – Stress puts the stops on memory and chronic stress can destroy brain cells all together. Laughter is always the best medicine and can lower cortisol levels, increase dopamine and engage multiple regions across your whole brain.
4. Eat well – A diet based on fruits, vegetables, whole grains, "healthy" fats (such as olive oil, nuts, fish) and lean protein will provide lots of health benefits, and can also improve memory.
5. Drink bubbles – A study from the University of Reading have shown that phenolic compounds can improve spatial memory.
It sounds to us like it could be time to party… Time spent with friends on the dance floor with good food and Méthode Traditionelle wine ticks a number of these off the list! If you're planning to party a Classic Mixed Case is a great way to get it started.