Here at No.1 Family Estate, we believe that our Methode Traditionelle Wines are wines for all seasons…
So whether you're just approaching summer in the Northern Hemisphere, or winter in the Southern Hemisphere, there's no excuse not to enjoy a glass or two of bubbles.
Although Methode Traditionelle wines are often served on their own as an aperitif, we'll let you into a little secret… They are food-pairing champions. What may differ from season to season is the food you choose to serve alongside your No.1 Family Estate wines.
Here are a few suggestions for seasonal menu inspiration…
Celebrate the best moments of summer by sipping your bubbly with lighter dishes.
Oysters and No.1 Cuveé are a match made in heaven!
Smoked salmon, served with brown bread and butter. Simple yet delightfully satisfying.
Fresh Dover Sole with buttery potatoes and fresh peas, will become even more tantalising for your taste buds when served with No.1 Assemblé.
Ripe strawberries become deliciously hedonistic with a glass of No.1 Rosé. Now sit back and enjoy Wimbledon!
Choose desserts that aren't too sweet, a delicious Lemon Posset is a family favourite. An alternative might be a berry filled summer pudding.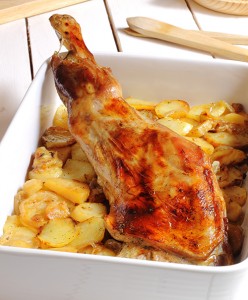 Enjoy the cooler months by pairing No.1 wines with comforting winter foods...
Hibernate on a winter's evening, with fish and chips picked up from the local takeaway.
Serve any combination of terrines, pâtés and ham, add some warm breads and crackers, but don't forget the bubbles!
What could be more comforting than a winter roast? Choose lamb and pair it with No.1 Rosé.
Delight your guests with a winter cheese board, choose hard nutty cheeses, such as Gruyere or Comté. Or a beautiful creamy cheese, like Délice.
A warming seafood chowder served with a crisp glass of No.1 Cuvee is perfect as a lunchtime treat or light supper.
Now all you need is your wine!