It's that time of year again… Just over three weeks until that most romantic of day arrives, so we wanted to remind you how easy it is to let us play Cupid. Spoil your No.1 love with bubbles this year.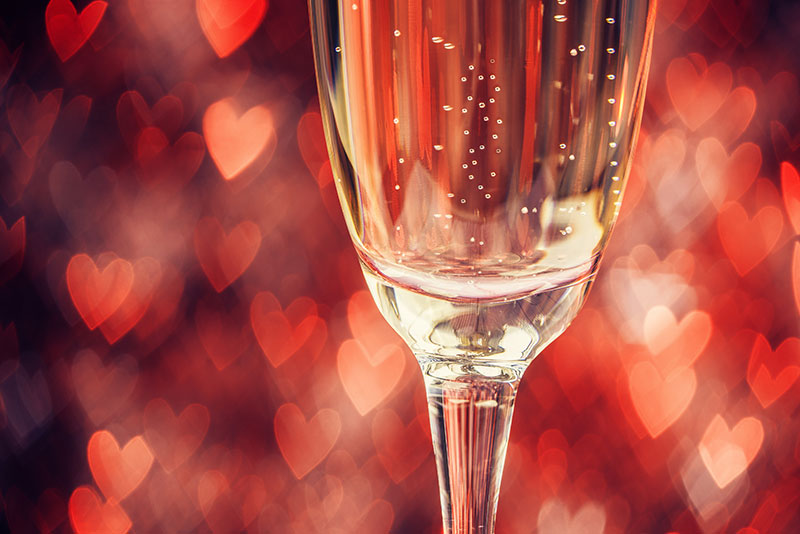 How to celebrate a classic love story - If your romance ticks all the boxes of a classic love story we recommend No. 1 Cuvée. No.1 Cuvée was the first wine produced by No.1 Family Estate. It is renowned throughout New Zealand and is winner of multiple International Trophies, Gold Medals and Five Star Awards since its release.
How to celebrate your holiday romance - If you're trying to rekindle those lazy, hazy days of youthful summers then raise a glass of No 1 Rosé. This wine celebrates the superb climate of Marlborough, delicate salmon-pink with a mass of tiny bubbles, the wine offers a seamless balance of subtle cherry and almond hints combined with a fresh acidity. Dry, yet fresh and elegant, this wine leaves a lasting impression of opulence and splendour. It was also the recent winner of the Sea Breeze Trophy at the World's Finest Glass of Bubbly Awards 2018 - "When you taste this wine you will imagine yourself standing on a beach and tasting those tiny sea drops in the air."
How to celebrate your new relationship - If you're in the throes of a new romance, why not gift a bottle of No. 1 Assemblé? Just like your love it's fresh and inviting with sophisticated characters and intense flavours.
For the person who lights up your life - Gift Cuvée Adele. It has a stunning new box that lights up when opened, illuminating the beautiful Swarovski crystals that adorn the spectacular bottle. Yvonne Lorkin calls it 'Mindbendingly Delicious' and because it was crafted by Daniel as a proud tribute to Adele, she also coins it 'A love story in a bottle'. Watch Yvonne's Insta video showcasing the beautiful box here.
Order your wine HERE
We're so thrilled to play Cupid we're even running a Facebook promotion at the moment. It's easy to enter! Simply LIKE US then enter the draw on our Facebook Page and you could win a $100 Voucher from your choice of six fabulous restaurants.
Blue Breeze - Auckland
Ortega - Wellington
Highfield - Blenheim
Harrys - Nelson
Bracken Restaurant - Dunedin
Kamana Restaurant - Queenstown