Yesterday we celebrated New Zealand Sunday at the wonderful Harrow at Little Bedwyn.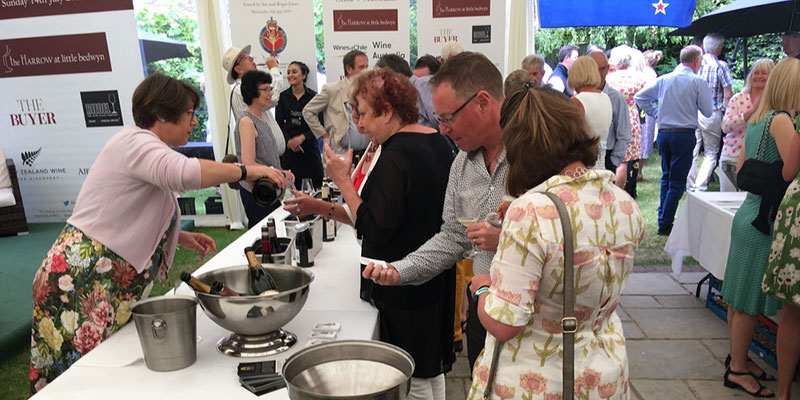 We were in great company with a whole host of other New Zealand winemakers. The day started with a walk around tasting where guests enjoyed Oysters (a perfect match with No. 1 Cuvée), Gazpacho Shots and Foie Gras and Salted Caramel Macaroons.
After this, Roger Jones served up a most delicious feast!
Vichyssoise with Perigord Truffle
English Feta and Dried Isle of wight Tomatoes
Chilled Pad Thai with Shellfish
Octopus and Fresh Shrimps with Greek Dips
Belly of Pork and Pork Fillet served with Pickled Cabbage, Vine Tomatoes, Padron Peppers and BBQ Sauce
All rounded off with Mini Summer Trifles
For No.1 Family Estate, as well as celebrating New Zealand Sunday, we were also celebrating a special anniversary of our own. 14th July is Bastille Day. 20 years ago on Bastille Day, July 14, 1999, we released the first bottle of No. 1 Cuvée.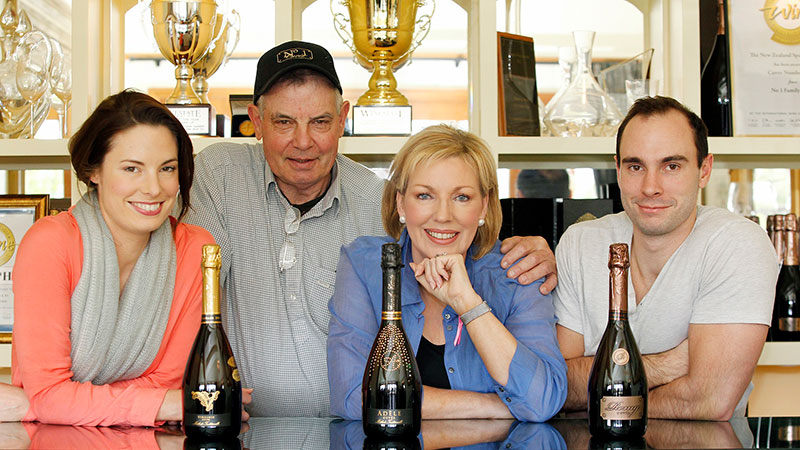 Virginie, a teenager at the time, took charge of the release in Auckland. She made a speech and, as is customary with our celebratory occasions performed a magnificent sabrage. The next day, we were due to head to Wellington to launch No.1 Cuvée but were held up by fog in Auckland. So, our 10-year-old Remy, (who had been taken to Wellington by friends to meet us there) took things in his stride and did the same at Te Papa! He made it into the Dominion newspaper!
We are as proud today of our fabulous No.1 family as we were twenty years ago. Both immediate and extended family continue to support us on our journey and we're delighted that you are still enjoying our award-winning bubbles, à votre santé!