With February 14th just around the corner, the time has come to decide how you'll celebrate your love this year.
Sparkling wine and Champagne have long been synonymous with the dizzy heights and star-struck feeling of a new romance. In the seventeenth century, Dom Pérignon announced he was 'Drinking the stars'. And, in the 1958 film, Gigi, Leslie Caron insisted that you could 'Fly to the sky on Champagne.' Whether you are in the first throes of love or a rather more established relationship, we think that a glass of bubbles is the perfect way to toast your togetherness!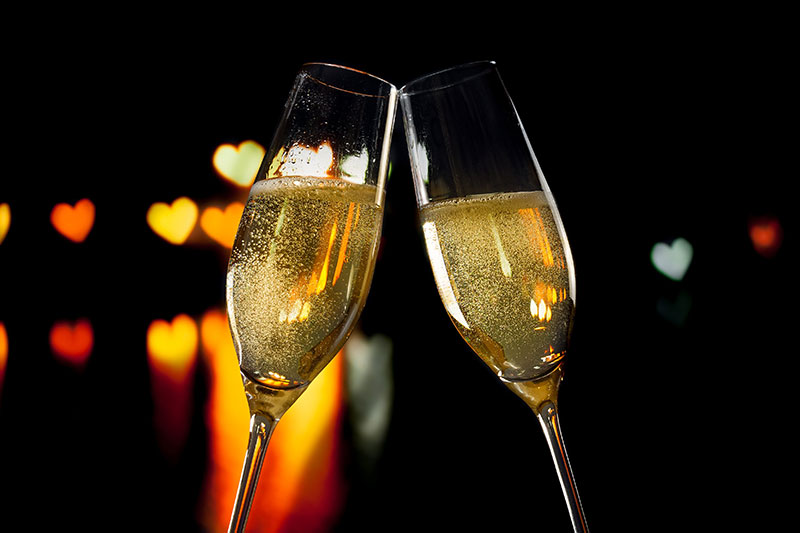 With that in mind, we thought we'd share three ways to enjoy a fabulous bottle of fizz this Valentine's Day: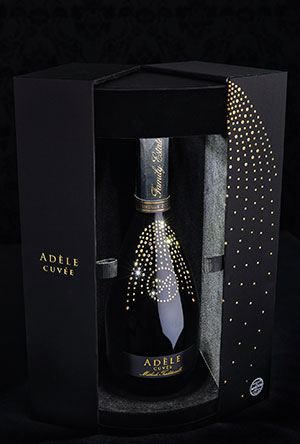 Stay-at-home date night:
If you've decided that heading out on February 14th is not for you, then mark the occasion with a stay-at-home date night. You might choose to cook a romantic dinner and set the table for fine dining. Alternatively, you might choose to picnic in the backyard and drink in the same wonderful stars that Dom Pérignon experienced in the seventeenth century. If you want to add a little extra sparkle to complement those stars then you'll definitely find it in a limited-edition bottle of vintage Cuvée Adele. Coined by Yvonne Lorkin, the co-founder of Wine Friend as "A love story in a bottle", Cuvée Adele is magnificently presented in a wonderful gift box that lights up when you open it, illuminating the stunning Swarovski crystal decorated bottle.
Low-key date night:
If you don't want to go 'out-out', but want the romance of stepping out. Then head to the beach or the wharf and dine on fish and chips. Looking for a wine to pair with your fish supper? A bottle of deliciously crisp, No. 1 Cuvée is a perfect match... Just like you and your love.
'Out-out' date night:
If you're going all out and booking a table for two then choose a restaurant that serves excellent fizz! To discover some of the fabulous dining establishments that serve No.1 Family Estate wine, take a look at our Distributor List.
You may also wish to enter our online giveaway. Simply fill out a short entry form and you could win a $100 Voucher from your choice of six fabulous restaurants.
Hallertau - Auckland
Logan Brown - Wellington
Café Cortado - Picton
Harvest Restaurant at The Marlborough Lodge - Blenheim
Boatshed Café - Nelson
Ivy & Lola's – Queenstown
Enter HERE.