Last week, as New Zealand moved to Level 2, it was incredible to see how our friends in hospitality have transformed their restaurants into safe and happy places. Finally, we can come together with our nearest and dearest to enjoy a delicious meal out of our bubbles. We think this is undoubtedly worth cracking open a bottle of bubbles for!
We caught up with two of our favourite Wellington restauranteurs to see what they have got in store for Level 2.
Steve Logan @ Logan Brown Restaurant:
What makes Logan Brown unique in its style and service?
Logan Brown is unique for its beautifully restored 1920s banking chamber dining room, but more importantly its 23 years of dedication to 'Sharing a Taste Of our Place' with guests. That is everything that makes us proud about New Zealand's wonderful kai and special brand of hospitality.
What new offerings do you have for Level 2?
Dining In: We are excited to open our dining room to a brand new offering from Logan Brown - Logan Brown Bistro. This will be a more casual take on everything you love about us, seasonal ingredients, thoughtfully prepared with flair and respect, but simplified to nourish and comfort.
Takeaway: Also, we have created Logan Brown At Yours; A delectable dinner kit set menu available for delivery or pick up Thursdays through Saturday. Dishes every bit as good as those available in the dining room, but carefully designed to be easily recreated at home.
How has the dining space been adapted for level 2?
We will be taking full advantage of our spacious dining room with numerous alcoves and booths around the central banquet. This will spread our guests out safely and follow all COVID-19 protocols.
Can you tell me a little about where you source your produce from? Has this changed due to COVID-19?
We care deeply about our country's environment. So, we source local, sustainable produce and strictly avoid the likes of dredged scallops and at-risk species such as bluefin tuna and whitebait.
We are really proud of New Zealand's environment, the land and seas bounty, and the amazing people who harvest or produce from it. Despite the challenges we have been presented with, we have so much to be grateful for. We've had amazing support from our loyal customer base and our fishers, farmers and producers.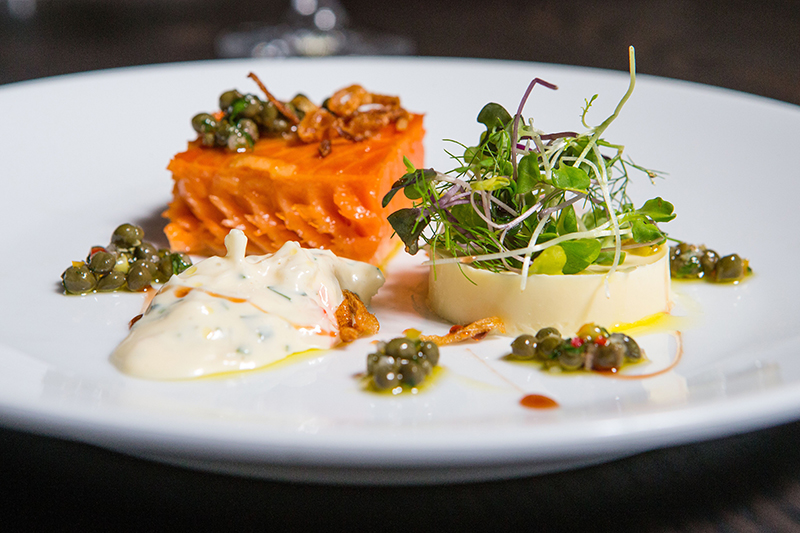 What No.1 wines are available at Logan Brown?
Our favourite NZ bubbles; No.1 Cuvée will be front and centre on our wine list for our guests to celebrate a small step back to a proper way of life!
Find Out More and Book:
---
Davey McDonald @ Ortega Fish Shack & Bar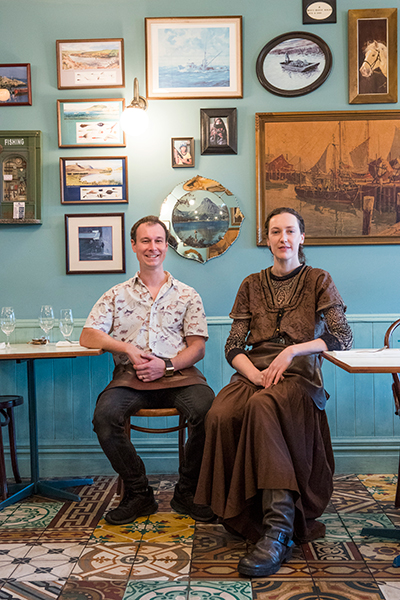 Do you have a message for customers?
It's so great to be back, it's been a long time away from all of our staff and customers, who are all very much part of our extended family, we've missed them, and it feels like we've come back to a joyous home. We are really focusing on what we love doing and getting back on track the best we can.
What makes Ortega unique in its style and service?
We're relaxed and like to keep it simple, fun and want our customers, staff and suppliers to think of it as their own place. We have a short and fresh focused menu that is printed daily and has a big emphasis on fresh fish and seafood. We love playing around with ideas to keep it fun and interesting. But we also have a selection of classic dishes that have always been on there, like our Beef Fillet with Café de Paris butter & fries.

What new offerings do you have for Level 2?
We are running our full menu that we know our customers love, but our Cheffie's minds have been ticking away while in lockdown. There's been some playing around going on in their own kitchens, so we've come back with some brand new, delicious dishes which we're super excited about.

How has the dining space been adapted for level 2?
We have lost a few tables and have had to shrink the number of people we can usually fit to make sure there is enough spacing in the restaurant. Our tables are cosy, so this has been a bit trickier for us, but definitely doable and we're just happy to be back operating.

Can you tell me a little about where you source your produce from? Has this changed due to COVID-19?
Our focus has always been on sourcing produce very locally, and from people who we know and love, and in these times this is more important than ever. Whatever is the best quality, sustainable & freshest is what we are looking for. Then we can build our menus around that. We have an extensive range of suppliers. We like using people who give their products lots of care and respect and can tell us all about the story and history behind it.

What No.1 wines are available at Ortega Fish Shack?
We have the No.1 Cuvée and No.1 Rosé on our wine list at the moment. We absolutely love both of these wines for their own unique style which delivers massively. They pair particularly well with a few of our little starters like our teeny weeny creamy French toast fish sandwiches, and oysters of course. The Rosé is amazing with our Ceviche entrée, which we always have on the menu.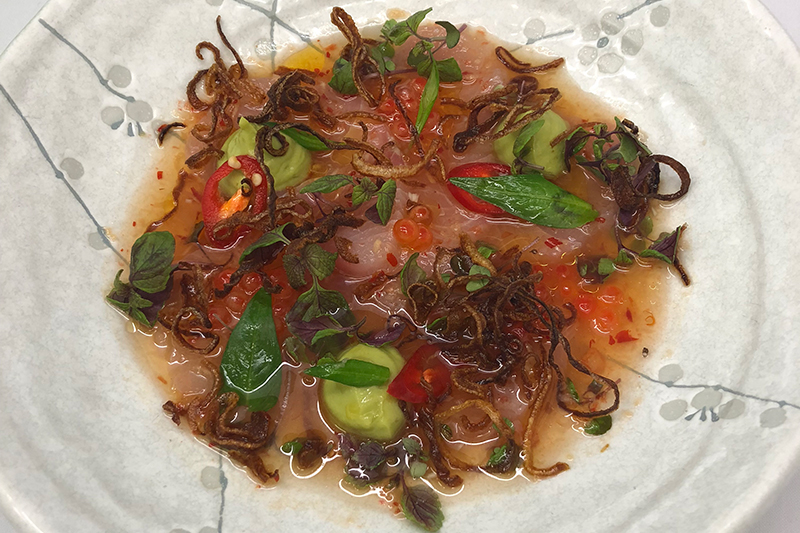 The Cuvée is crazy good with a new dish; steamed fish of the day with buttered savoy cabbage and Swiss chard, shellfish velouté and deep-fried cauliflower.
Level 2 0pening Hours: Tuesday - Saturday 5 p.m. until late
Find Out More & Book:
---
No1 Family Estate Restaurant & Café Partners
Planning to head for a bite to eat and a glass of bubbles? Here's a list of places in your region that are open during level 2. Enjoy!
Auckland:
Tauranga:
New Plymouth:
Hawkes Bay:
Wellington:
Blenheim & Picton:
Nelson:
Queenstown & Wanaka: