Today, coinciding with Global Champagne Day, No.1 Family Estate are launching a special tribute and addition to their range; Reine Cuvée Reserve Marlborough Méthode Traditionelle NV.
The pre-release was celebrated yesterday with an intimate group of family, friends and wine professionals at the award-winning Arbour Restaurant in Marlborough.
Daniel Le Brun, a Marlborough pioneer, hails from 12 generations of Champagne vignerons. The First record of a Le Brun planting vines in Champagne is 1684. The date 1791 is carved into the historic family press, the year the Le Brun's first started producing wine in Champagne. Today, Daniel's team craft their wines here in Marlborough, in the traditional method of his homeland. No.1 Reine Cuvée is a tribute to the family's mother and mémère, Reine Vautrelle Le Brun.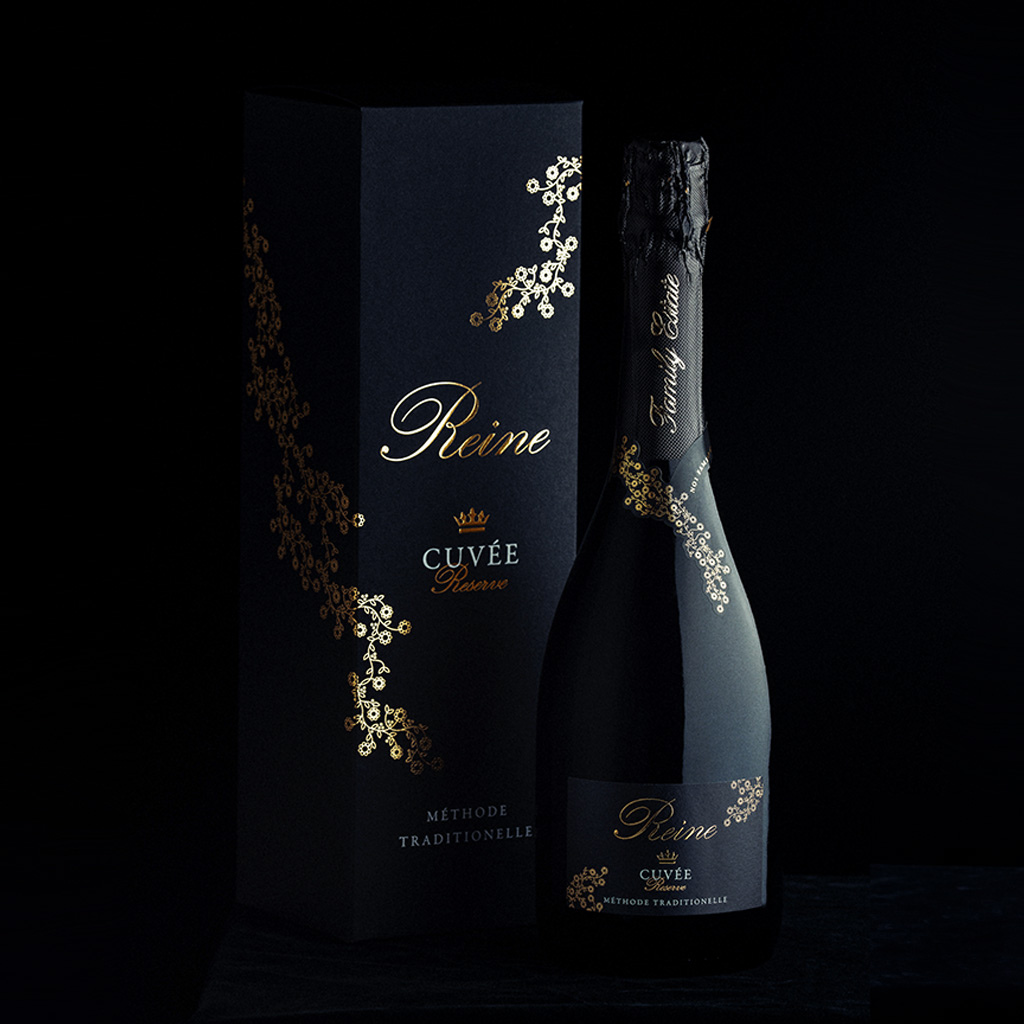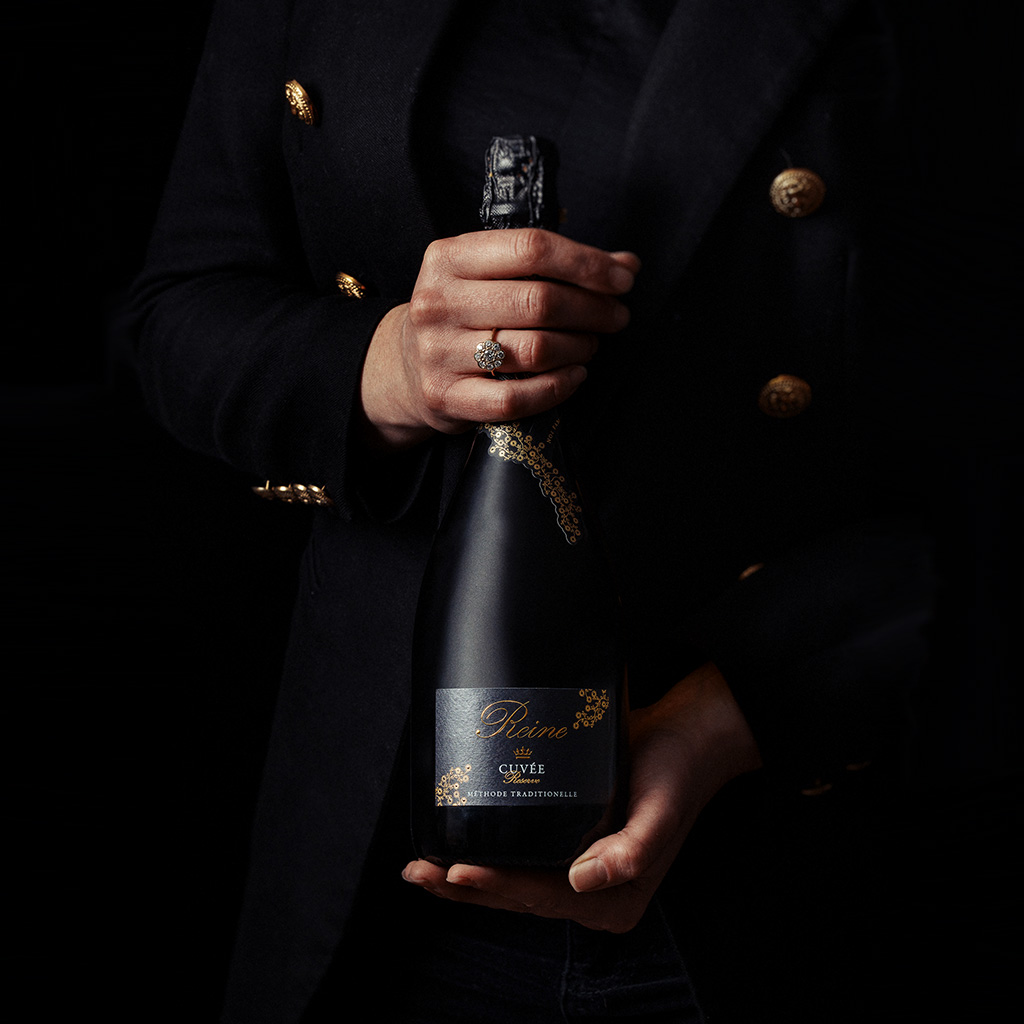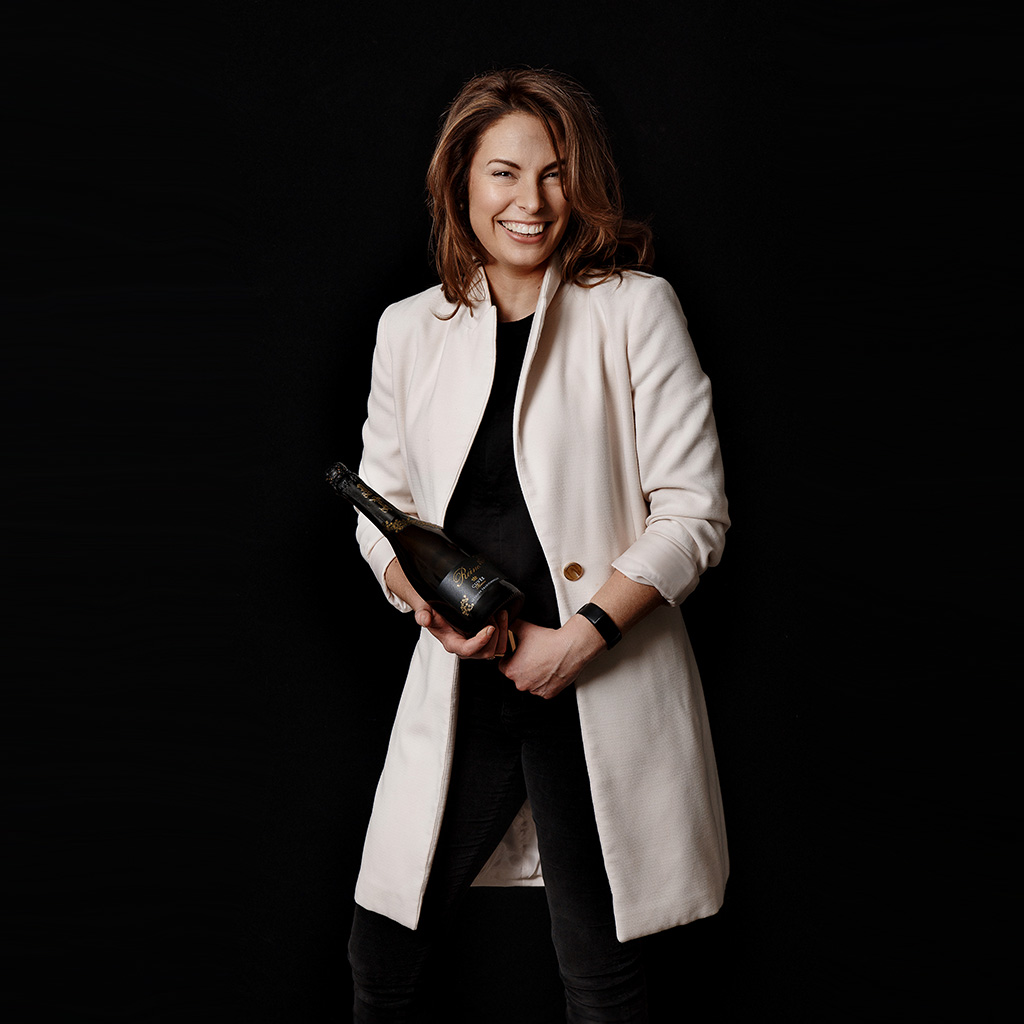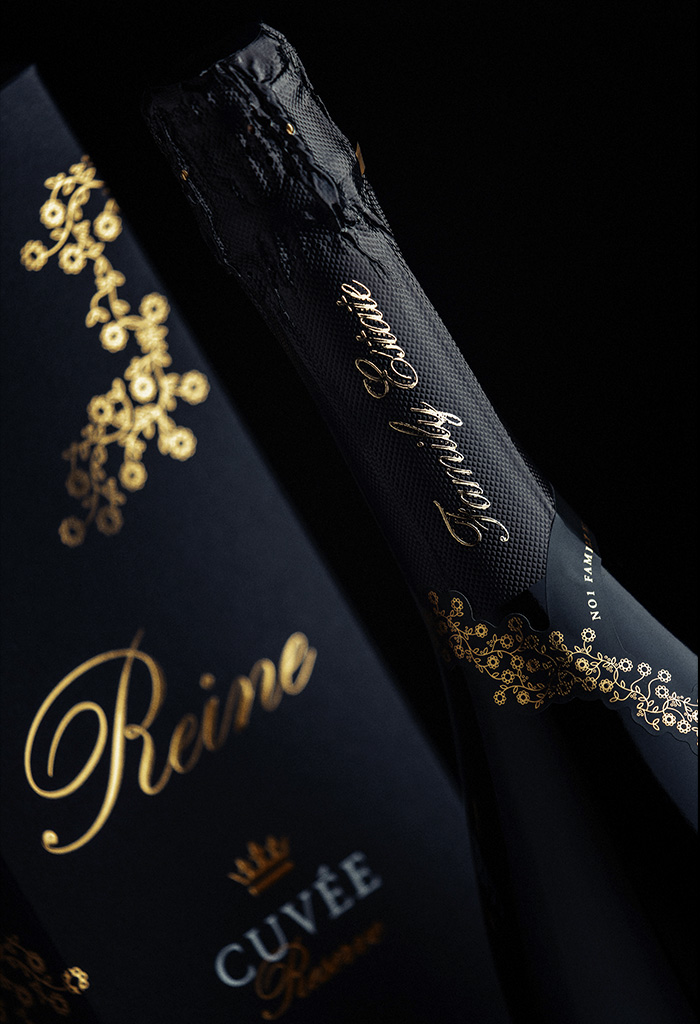 Reine's love of flowers was echoed throughout the restaurant with arrangements and little touches of roses, spring leaves and daisies creating a beautiful, feminine yet humble setting. The floral pattern on the Reine Cuvée label is inspired by a precious heirloom ring handed down to grandaughter, her 'petite-fille,' Virginie Le Brun.
On arrival, guests enjoyed their first taste of Reine Cuvée in Arbours beautiful garden, with the Champagne tradition of sabrage by Virginie. They were then seated for a library tasting of No.1 méthodes, followed by lunch with each course matched to a wine from the No.1 range. The day concluded with Arbour's specially crafted 'La Fleur de Reims' cocktail made from No.1 Assemblé and local ingredients. This was served alongside 'Rosé de Reims biscuits' which are reminiscent of Adele's time spent in Champagne.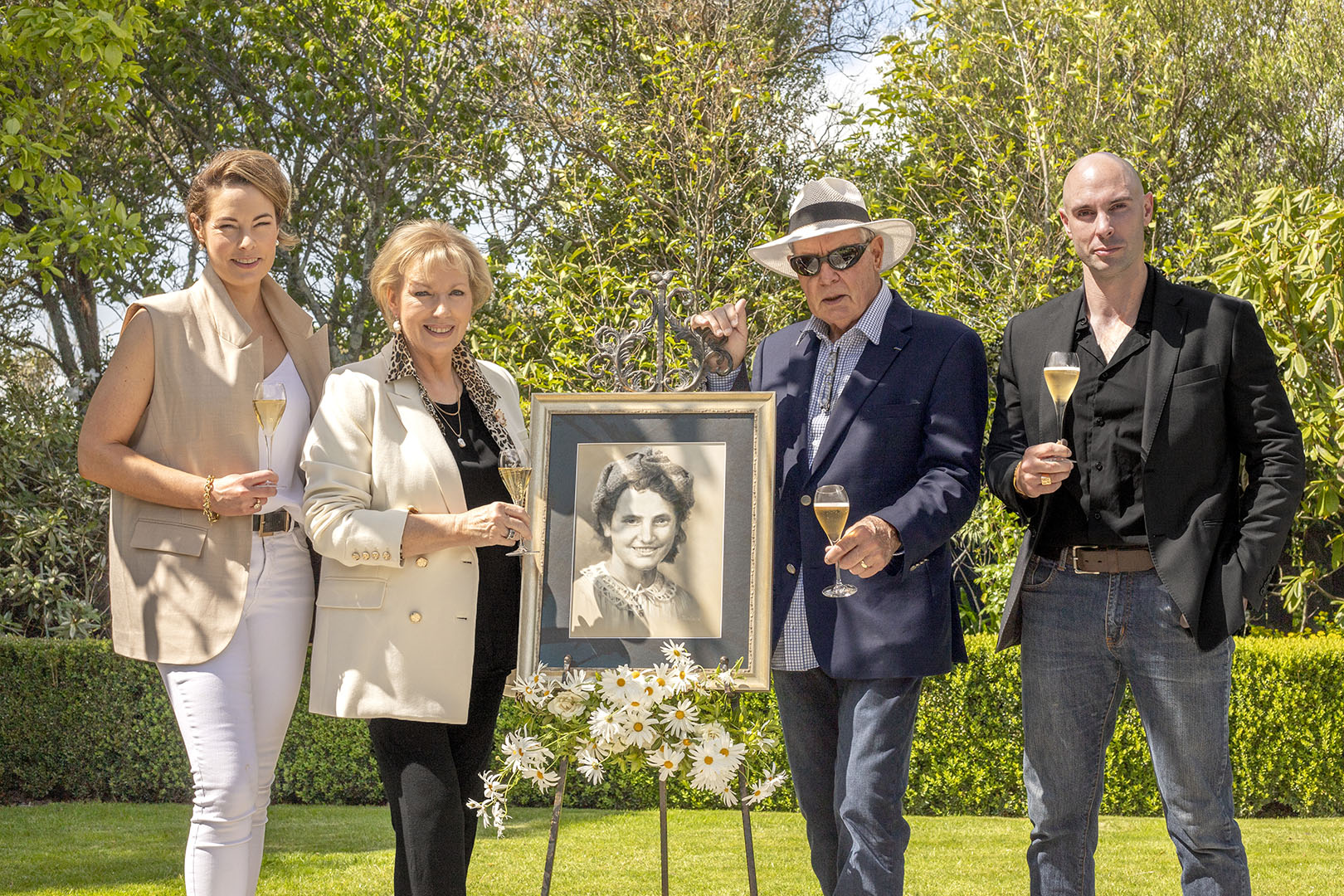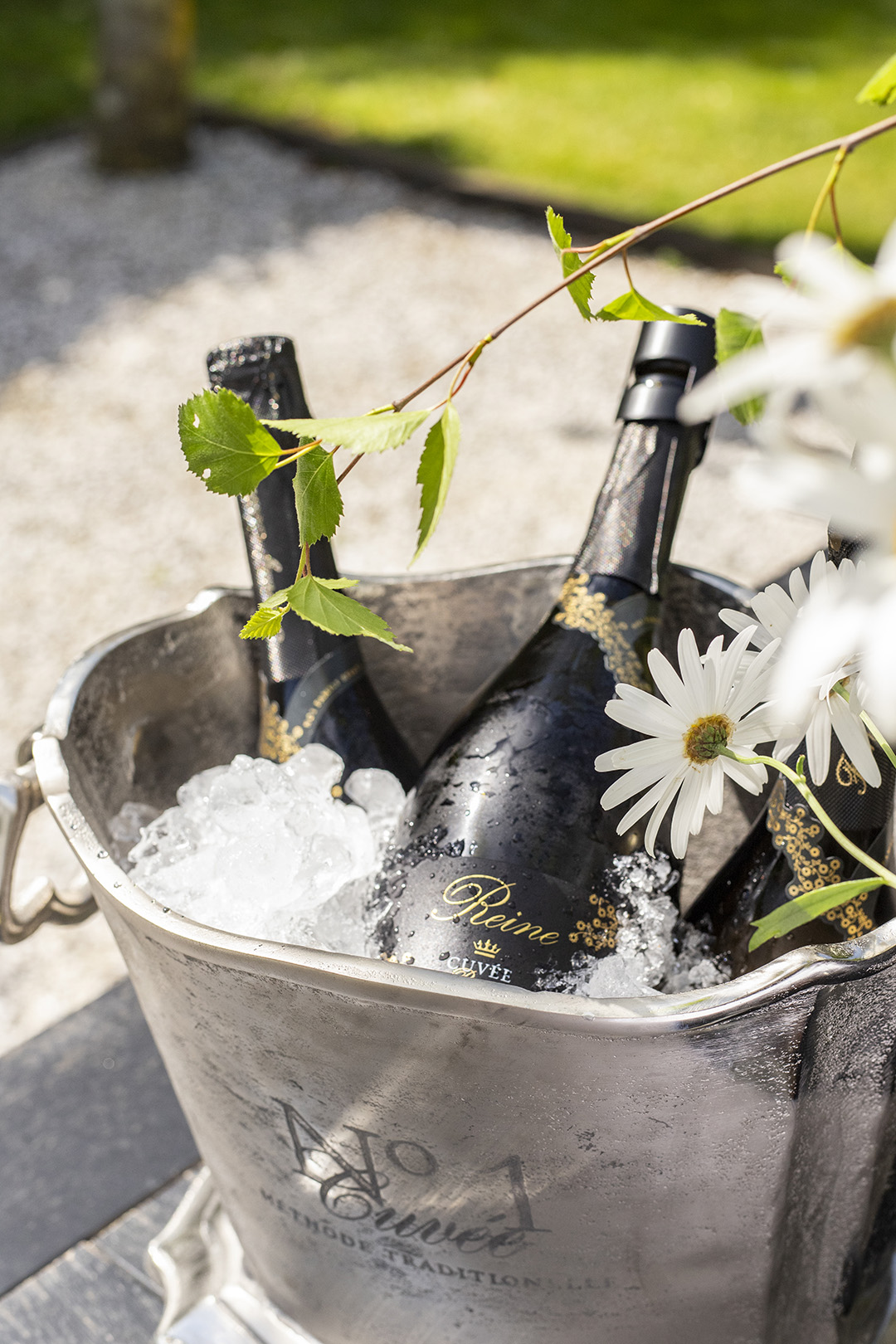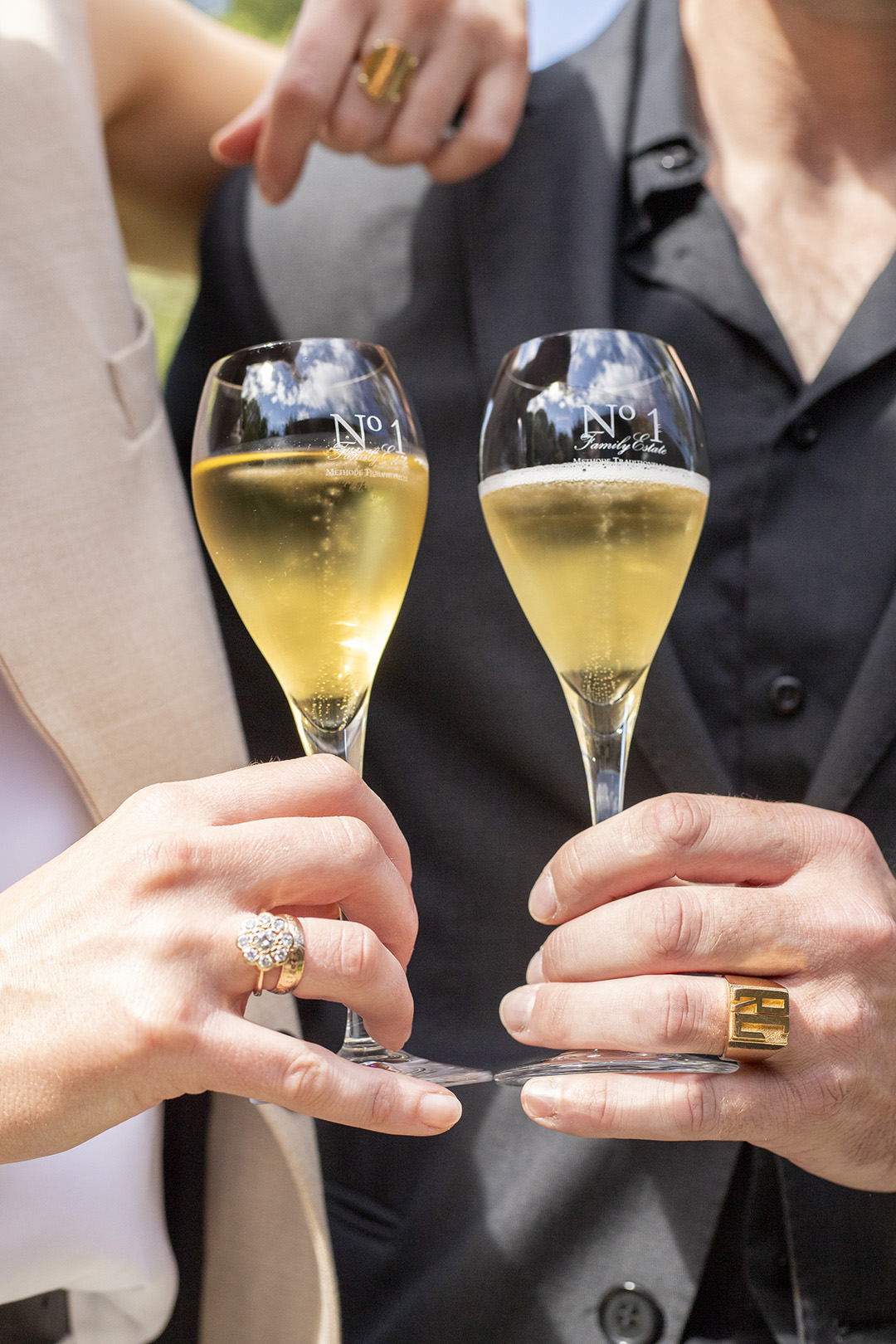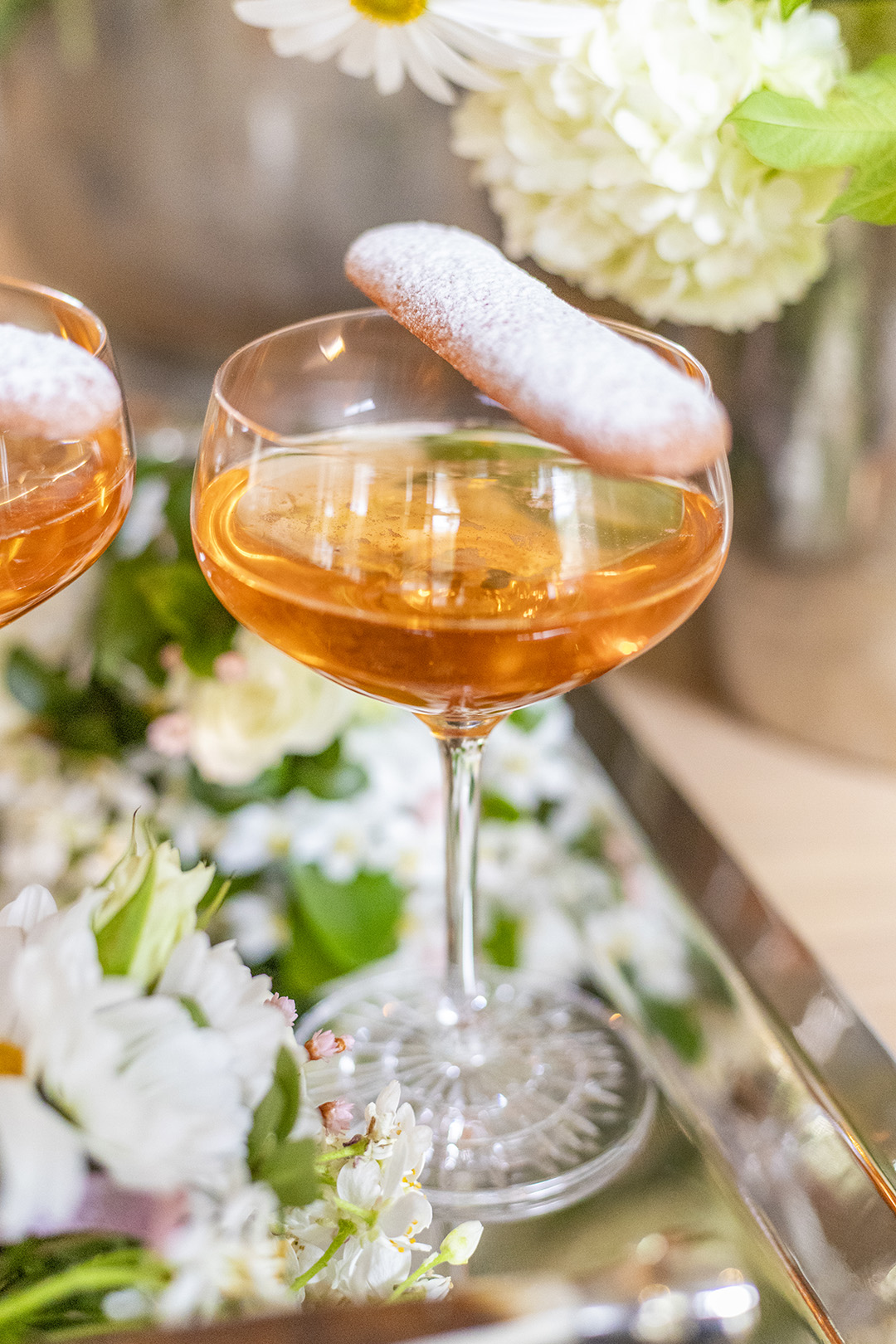 The day was nostalgic for Daniel and Adele, reminiscing the loyalty, deep love and humble beginnings of Reine and Rene. A boy and a girl from neighbouring Champagne villages, Monthelon and Morangi, their meeting was inevitable. Love blossomed in difficult times as WW2 landed on their doorstep.
As the German Army was pushing through Belgium, the French Government ordered the population of Northern France to evacuate and take their families as far as possible from the incoming fighting. A chaotic situation ensued with millions of people fleeing the war and taking with them just a few precious belongings. They had no option but to leave everything else behind including, for those in Champagne, their precious vineyards. Reine and Rene were separated and went with their respective families; the Le Brun's to Bordeaux where they had relatives, and the Vautrelle's headed South without any destination in mind.
"After six weeks, in July 1940, the armistice was signed, and people returned to their homes to find deplorable conditions. Mildew had left their vineyards in tatters," said Daniel.
"My father and grandfather Nestor went on to fight in the Resistance, ambushing the Germans at great risk to their lives."
Through this, Reine and Rene's love held true, and they married on 23rd December 1944. Most of France had been liberated, but on their wedding day the distant rumble of artillery battle could be heard. Ardennes were still engaged in the battle of the Bulge, around the Belgian city of Bastogne. Everyone feared the Nazis return.
Yet amongst this, they soon welcomed their first-born, Daniel Le Brun. Daniel was born in Champagne 1945. A year that signified triumph and change, a determination that he carried with him all the way to Marlborough, New Zealand.
Daniel, as the first-born son, was set to take over the family vineyard. However, during harvest in his homeland, Daniel heard tales from travelling grape pickers of a terroir down under. He was intrigued. He was determined. He set off, against the wishes of his parents, on a journey for his 'Champagne of the Antipodes'.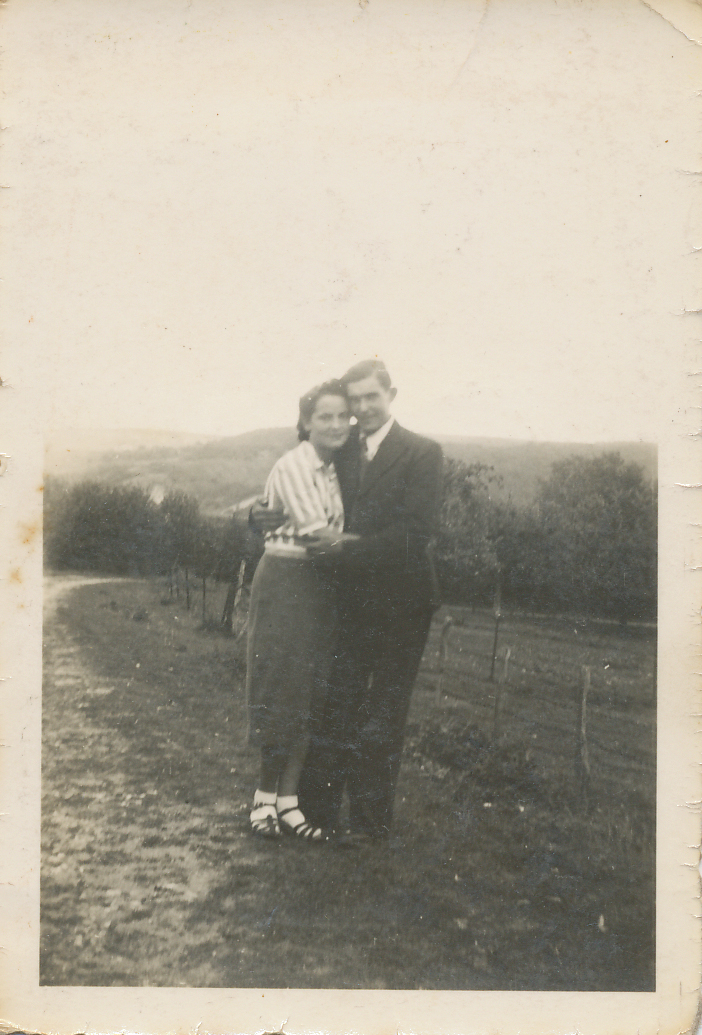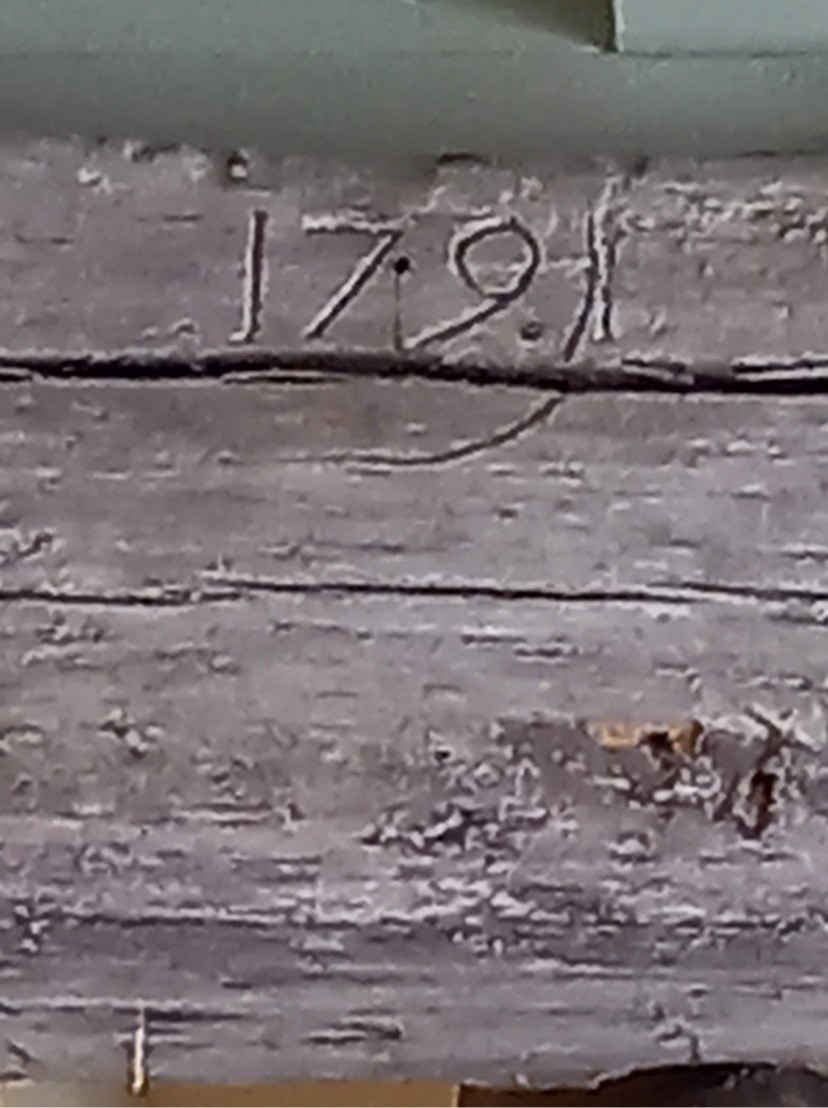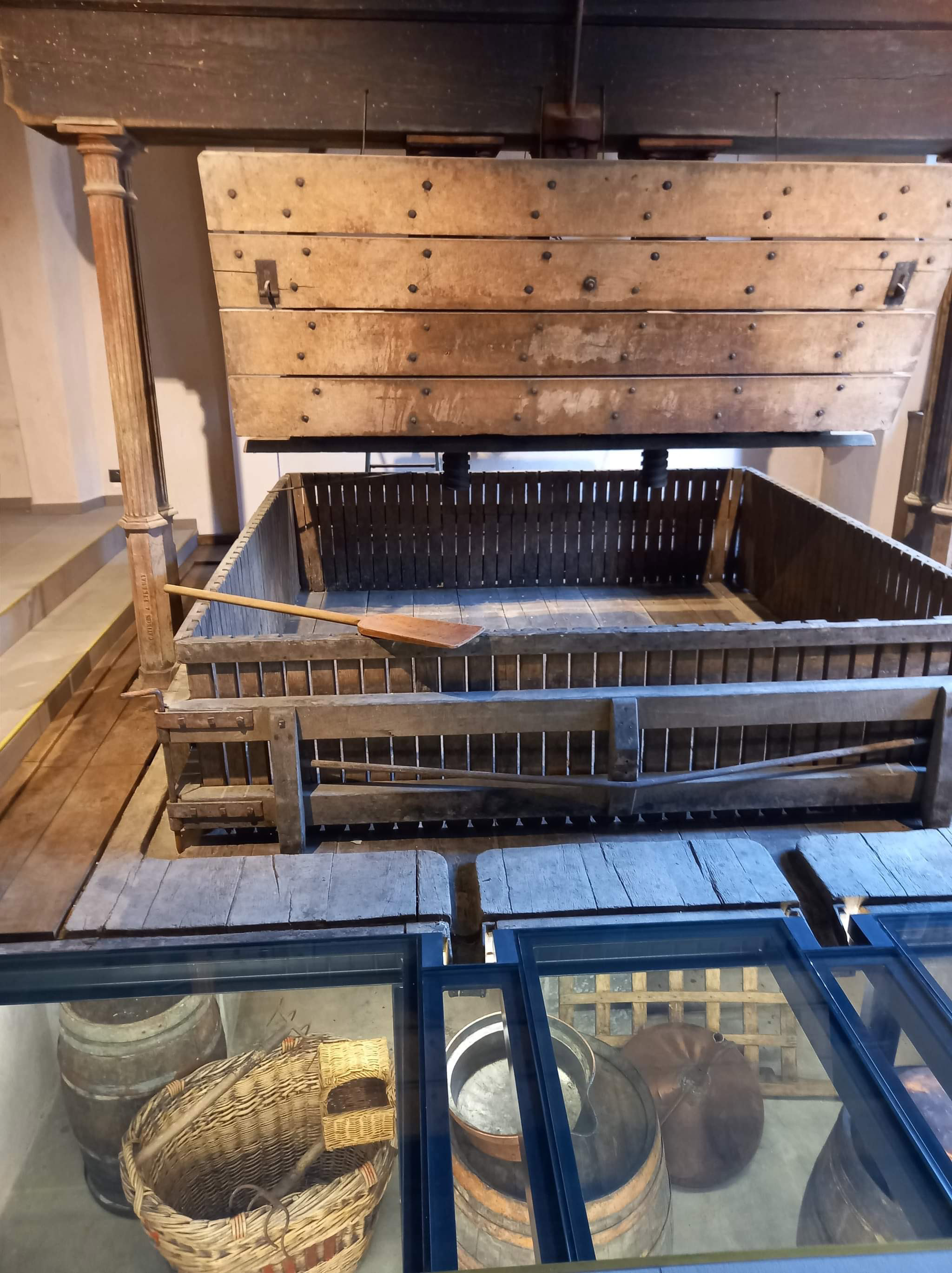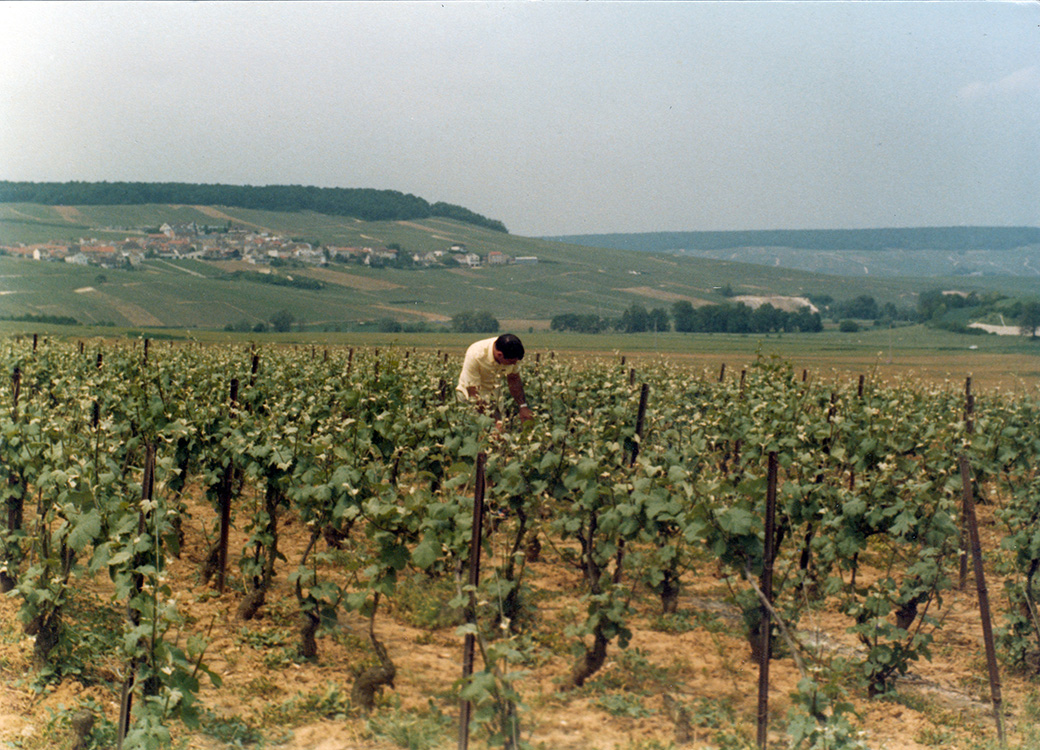 In 1978, Daniel first laid eyes on the dusty plains of Marlborough. There were only a few vine plantings, mainly Muller Thurgau and Riesling. It was a risk, but his mind was set, Marlborough was to be the home of his first Méthode Traditionelle vineyard.
Daniel planted his first New Zealand vineyard in 1980. He launched his first Marlborough Méthode Traditionelle in 1985 under his first venture. His second venture, No.1 Family Estate launched in 1999, 14thJuly, also Bastille Day. He has won countless gold medals and trophies in this time. In 2021 Daniel and Adele were humbled to receive The New Zealand Winegrowers Fellows award, recognising individuals who have made an outstanding contribution to the New Zealand wine industry. Most recently, October 2023, they both were awarded the Sir George Fistonich medal in recognition to services in New Zealand wine.
Over the years Daniel's parent's Reine and Rene came to love Marlborough and New Zealand, the place that Daniel chose for his Méthode Traditionelle journey back in 1978. They have visited many times, showing dedication and support of Daniel's venture and life here, with their final visit to Marlborough, both aged in their 90's.
Reine and Rene's connection to New Zealand was deep and they have hosted many New Zealanders in their home and vineyards in Champagne. Mémère loved nothing more than welcoming her son's friends and industry peers from afar and particularly enjoyed sharing the family's Champagnes from the birth year of her three children Daniel, Jean-Claude and Isabelle.
No.1 Reine Cuvée is classic Méthode Traditionelle blend of Chardonnay, Pinot Noir and Meunier. Extended lees ageing and minimal dosage has created a seamless and sophisticated Extra Brut Reserve NV.
Daniel said "I am immensely proud of all the team. They did a great job, starting with Remy and his team in the vineyard, delivering fruit in perfect condition, a joy to work with for Lee and the winemaking crew."
No.1 Family Estate Winemaker, Lee Dobson said "this is a superb example of Marlborough méthode NV made in the classic Champagne style. No.1 NV méthodes come from a predominant vintage, with a blend of reserve wine from multiple years to keep consistency with the house style. The fruit for the Reine Cuvée was predominantly from vintage 2019."
"It was an extremely hot year in Marlborough with drought conditions in the region. The fruit from 2019, with harvest led by Remy, was incredible, perfectly clean making it a winemaker's dream. With very little intervention in the process, the Cuvée Reine is a true expression of the high-quality fruit produced in Marlborough. Patiently waiting four years on lees has resulted in a beautifully balanced and complex wine, the perfect tribute to Daniels mother Reine," said Lee.
The extended lees ageing has created a charming méthode that is full and rich but retains finesse. Champagne-like characters of brioche and buttered toast are entwined with baked peach and ripe apricot. The pallet is broad with beautifully balanced acidity creating a seamless and elegant méthode that is crisp yet lingers on the taste buds.