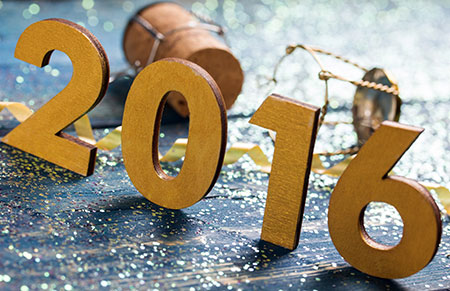 A Happy New Year to all of you!
If there's one celebration that's sure to get the corks popping it's the start of a brand new year, we hope you celebrated well and enjoyed your evening, wherever you were.
It's a traditional time of year to make resolutions, so we thought we'd share a few that we think could make 2016 a truly sparkling affair…
Try something new – You could go sky-diving or book a bungy jump, but if you're not the adventurous type we have just the thing! Our newest release, 70 Caliber, this wine celebrates our founder and winemaker Daniel Le Brun on the occasion of his 70th birthday (late 2015) and 35th year pioneering Methode Traditionelle in Marlborough.
Be more romantic – Get a head start on Cupid, don't wait for Valentine's Day to show your significant other how much you care. A touch of romance can give your health and well-being a delicious boost… A loving relationship can bolster your immune system, a simple hug can keep you and your loved one stress free! A bottle of bubbly is the perfect way to say "I love you" at anytime of year, and it doesn't get anymore romantic than No 1 Rosé.
Think beyond the canapé – Bubbles are often served as an apéritif but we always think it's such a shame when they're reserved solely to tickle the taste buds and stimulate the appetite prior to a fine celebratory lunch or dinner. Our wines, happily hold their own as part of the main attraction or dessert. We often share recipes that will give you super new ideas for serving bubbles, sign up to our newsletter so you don't miss out.
Celebrate more – Enough said. Life is full of celebration, but we don't always recognise them; that said…
Don't save the bubbles for celebrations – Heed the wise words of Madam Lily Bollinger…..
"I only drink champagne when I'm happy and when I'm sad. Sometimes I drink it when I'm alone. When I have company I consider it obligatory. I trifle with it if I'm not in a hurry and drink it when I am, otherwise I never touch the stuff unless I am thirsty."