For those of you in London or the UK, we want to tell you about two simply sparkling events coming up where you'll be able to enjoy a taste (or two) of No.1 Family Estate Wines.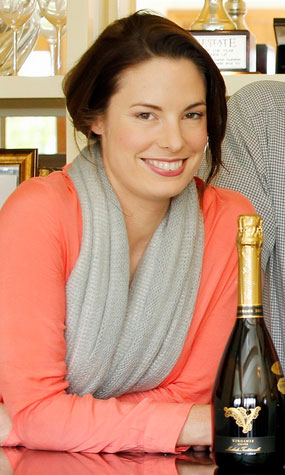 Head along to either and catch up with Virginie Le Brun, who will be there representing our family.
7th June - Three Wine Men – Let's Get Fizzical - East Wintergarden, Canary Wharf
What's tasting?
No. 1 Assemblé - Fresh and inviting with sophisticated and typical characters and intense flavours.
No. 1 Cuvée - One of New Zealand's most highly regarded Méthode Traditionelle wines.
No. 1 Rosé - Dry, yet fresh and elegant, this wine leaves a lasting impression of opulence and splendour. Recently awarded Best Rosé, by Glass of Bubbly magazine, in their quest to find the perfect low calorie bubbly!
Cuvée Virginie - A vintage Méthode Traditionelle, and Virginie's namesake, created to honour her 21st birthday.
Plus Virginie will be co-hosting a Fizziology 2017 Masterclass
Find out more on the event website.
8th June – Decanter – The Great Sparkling Exploration - Great Smith Street Westminster
What's tasting?
All of the above wines, PLUS…
No. 1 Reserve - Intensely flavoured and focused with a good fruit-yeast balance providing elegance and style.
And drum roll please…
A pre-release of the 2013 Cuvée Adele - A limited edition vintage cuvée crafted especially by Daniel as a proud tribute to his wife Adele.
Find out more on the Decanter website.
Both events are open to trade and the general public, but note that the consumer tasting at the Decanter event begins at 17:30.