You'll find that at No.1 Family Estate we are among the first winemakers in Marlborough to declare Harvest Time! That's because we need a higher acidity and lower sugar levels to make a perfect sparkling base. We always aim to pick our grapes at around 19 brix. In previous years the grapes have reached this level as early as 28th February, and as late as 29th March, but for 2018 the sugar/acid balance was (as Goldilocks would say) just right during the first week in March.
Three grape varieties are used to craft No.1 Family Estate wines, Pinot Noir, Pinot Meunier and Chardonnay. Pinot Noir and Pinot Meunier are usually the faster ripening varieties, and therefore the first to be harvested. However, this year our Clone 95 Chardonnay was, for the first time ever, at optimal ripeness before the Pinot. Something magical could come from this!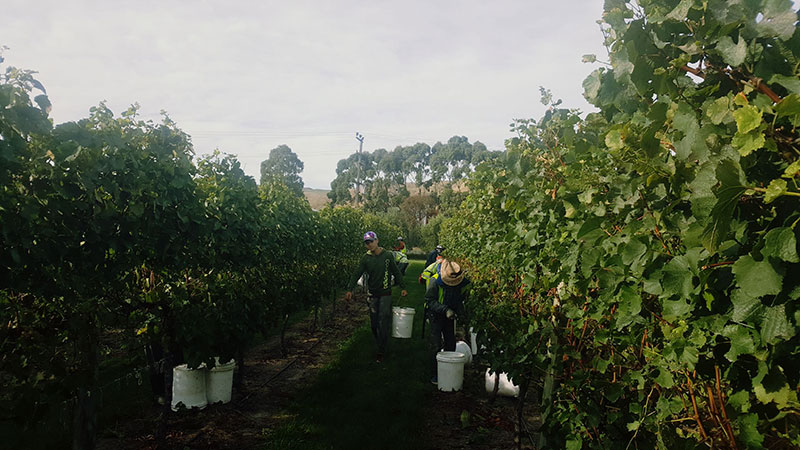 It takes many man hours to complete harvest, we hand-harvest eight tonnes (two press loads) each day until we're done. Hand-harvesting takes longer than machine harvesting, but when you're making wine the Methode Traditionelle way you harvest grapes with the tender loving care that they have become accustomed to on the vine. This also ensures that the fruit being picked is of excellent quality. A further consequence of hand-harvesting is that the marc (grape stalks) help create a juice channel. This allows the juice to run without picking up bitter compounds that are found in the seeds and skins.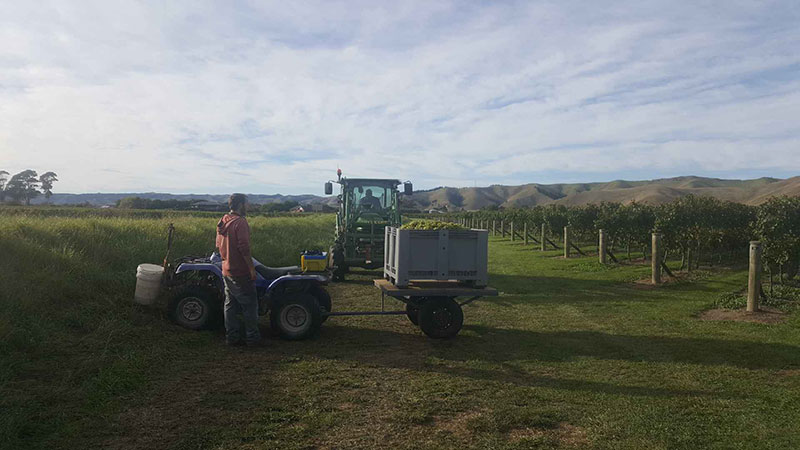 Contrary to popular belief, for us, day and night time temperatures throughout the season have more of an influence on a vintage than a weather event leading up to it. Hot days and cold nights give us the best results as the grapes ripen whilst maintaining good acidity.
It will be a little while before you'll be able to enjoy the fruits of our 2018 labour… Our 2018 base wine will be bottled in October 2018, it will then spend two years in the bottle before being disgorged so you can expect to buy the 2018 vintage Christmas 2020. Now that's something to look forward to! In the meantime, you can enjoy other vintages… Shop our wine HERE, or order your wines from Amathus Drinks in the U.K.