At No.1 Family Estate we're rather keen on a little romance… Give us hearts, flowers and a love story and there's only one thing we'd add… Bubbles!
There has long been an association between sparkling wine and love and romance. So, as you can imagine we're rather delighted that August is Romance Awareness Month!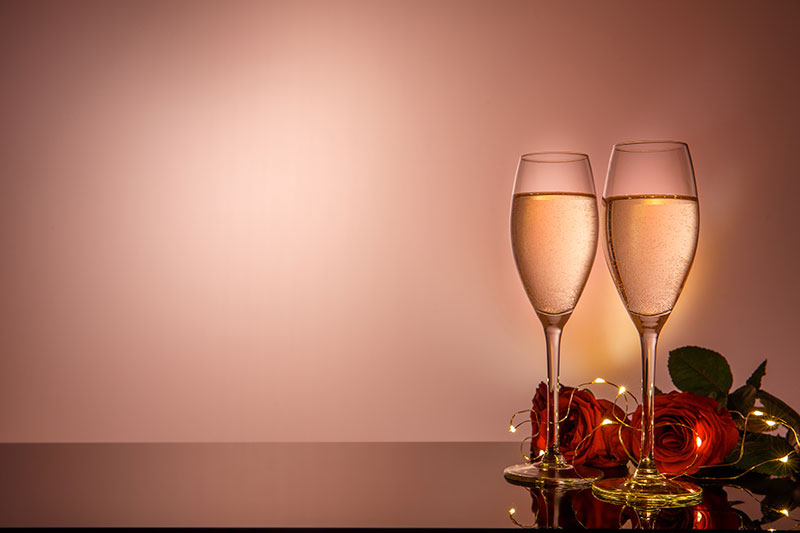 To mark this auspicious month, we thought we would share three ways to relight your fire with fizz!
A night out – Date night is the perfect way to rekindle romance! Go old school with a movie and meal out… Check out this list to discover all the wonderful restaurants around New Zealand where you can treat your love with a glass (or two) of No.1 Family Estate bubbles. It goes without saying that all these marvellous eating establishments have been tried and tested by the team at No.1 and come highly recommended!
A night in – Same premise, different backdrop. Nothing says I love you more than preparing a romantic feast of favourite foods for your lover. Keep it simple… The best date night suppers are. You don't want to be elbow deep in washing up bubbles when you could be sipping No.1 bubbles instead!
A surprise gift – Flowers are fancy, but certainly won't last as long as your love. Chocolates are charming but choose carefully to be sure you select only favourites. Bubbles, however, are a brilliant choice! Something you can share together and create sparkling memories!