New Zealand's best and longest-running wine and food festival, The Marlborough Wine & Food Festival is just a few short weeks away.
We're proud of our longstanding history with this iconic Marlborough event, in fact, we were involved in the very first Marlborough Wine & Food Festival in the 1980s, at the request of Ernie Hunter.
Since then we have continued to put the fizz into the festival, with regular attendance and themed stands from Putting on the Ritz to a stand that marked the bicentennial of the French Revolution, guillotine and all!
The Marlborough Wine & Food Festival is as much part of a Marlborough summer, as ripening vines, dry sunny days, evening strolls and dining outside with close friends and family.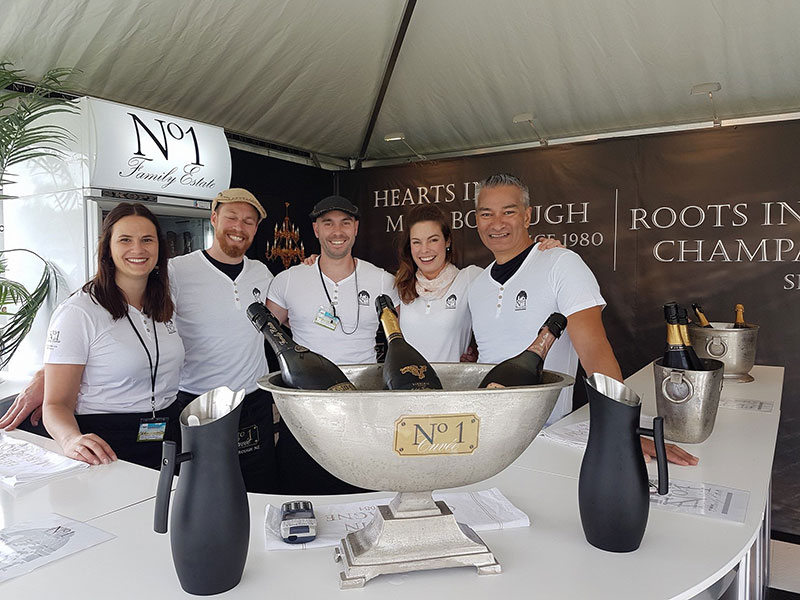 A taste of what's to come... This image was taken at Taste Auckland
These days, the organisation of the No.1 Family Estate stand has been handed over to a new generation, with Remy and Virginie, taking over the reins. And this year we'll have a double stand at the event where you'll be able to enjoy our award-winning wines.
No. 1 Assemblé
No. 1 Cuvée
Cuvée Virginie
No. 1 Reserve
To celebrate this year's festival, we're giving away a pair of general admission tickets to one lucky winner. You can enter the competition HERE.