Here in New Zealand we are firmly in the Bluff Oyster season. As oysters are a famous pairing with Champagne, and of course Methode Traditionelle, we've caught up with Richard from Oyster & Chop Bar & Bistro in Auckland.

What makes Oyster & Chop unique?
We pride ourselves on having the best oyster bar in Auckland. Our menu includes refined, classic dishes with a distinctive twist by our Head Chefs. Backed up by great service, our wine list is hand selected by Cameron Douglas, NZ's only Master Sommelier. Our location is unbeatable in the heart of the Viaduct Harbour and we've been a 'go to' Auckland destination since 2015.
Can you tell us a little bit about the dining style at Oyster & Chop?
The dining style at Oyster and Chop for me echoes all the good things of a classic brasserie. A grown up, sophisticated but relaxed environment overlooking the Viaduct Harbour. Our talented kitchen team produce consistently great meals served by knowledgeable, professional waiters.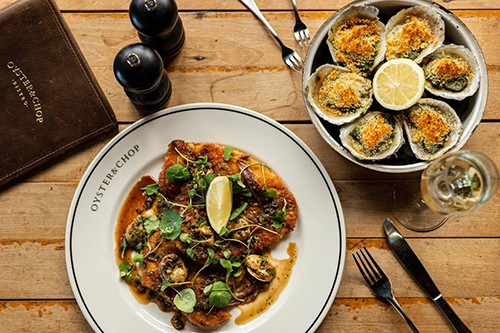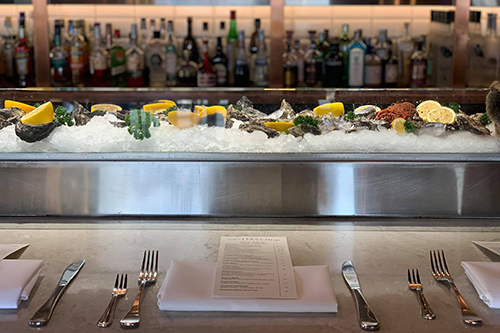 What sort of foods can guests expect to enjoy? How do these change seasonally?
Oyster and Chop as our name suggests is all about great oysters and fresh seafood complemented by a large range of dry aged steaks. All of our meat is hormone free and ethically sourced. Our range of oysters change with the season (and the weather) serving of course Bluff
oysters in their season. Our Pacific Rock Oysters meanwhile, are sourced from all over the top half of the North Island. Often we have up to 10 different varieties depending on which oysters are showing at their best from month to month.

Can you tell me a little about where you source your produce from? Has this changed due to COVID-19?
We are lucky to have close relationships with some fantastic suppliers and that hasn't changed thankfully with COVID-19 and Level 4 lockdown. Neat Meat and Carve Meat Co. for example supply almost all our meat from the finest producers; Black Origin Wagyu Beef, Te Mana and Taupo Lamb and Pamu Venison to name just a few.

What is your favourite oyster variety and/or dish on the current menu?
Our native Bluff Oysters are world renowned for good reason. However I have to confess my favourites have always been Clevedon Coast Oysters; certified organic. They still taste as good as I remember when the factory shop was a 'must stop' in my teenage years, on the way to and from the Coromandel.

No.1 Rosé features on your wine list, what would you choose from the Oyster & Chop menu as a perfect pairing?
We have a new sharing dish on our menu called 'Taste of the Ocean' which is a perfect match for the No.1 Rosé which has the palate weight and fruit intensity to complement the grilled crayfish and flambeed prawns. Its lovely dry, fresh finish works so well with the subtle sweetness of the Tua tuas and the creamy, brininess of the oysters that highlight the platter.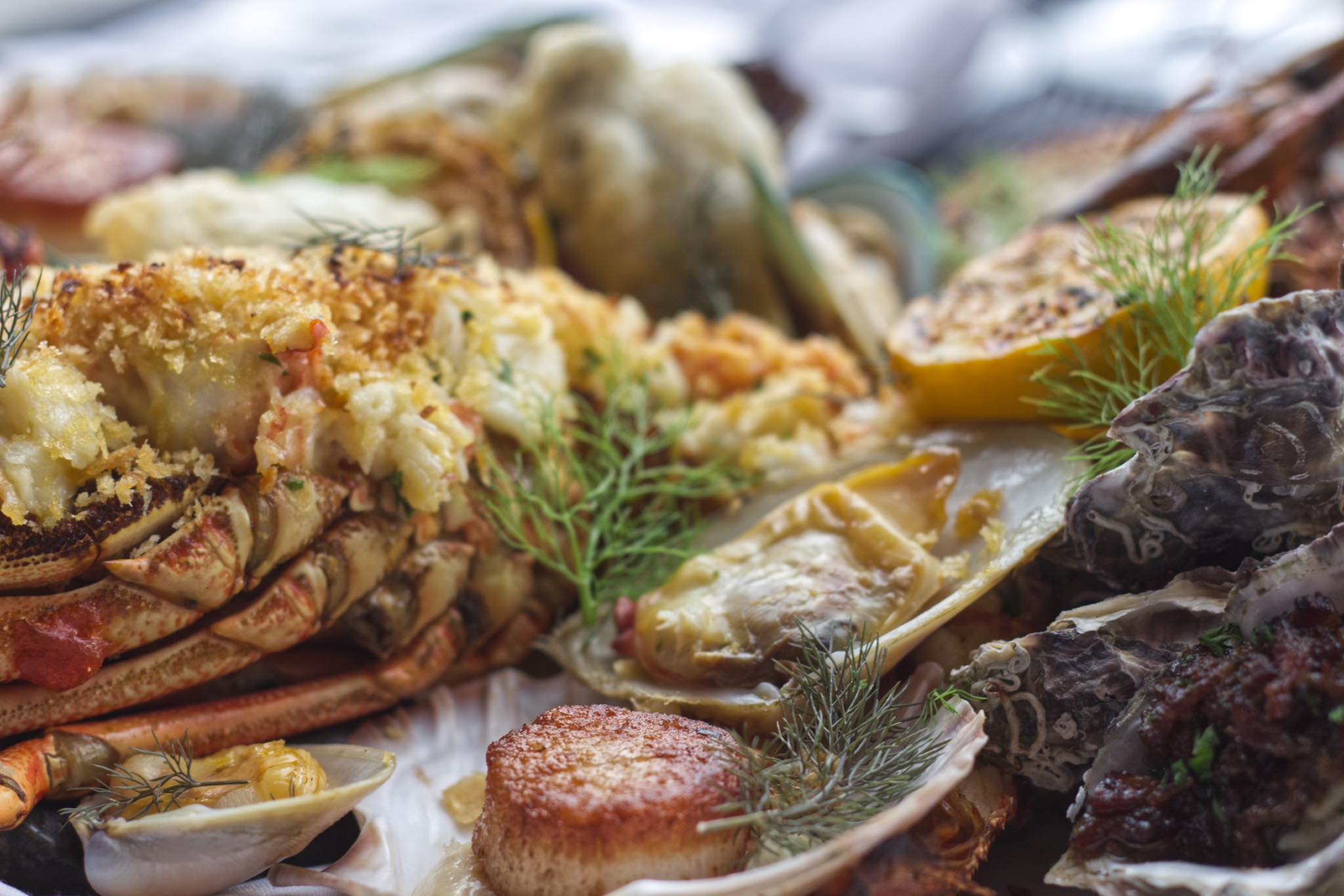 Level 1 0pening Hours:We are open daily from 11.30am for Lunch and Dinner and have just resumed weekend brunches from 8.30am Saturday and Sunday.
Find Out More and Book:
Visit Website.
Book Online HERE.
Call 09 377 0125 or email [email protected]