In our last blog post we shared a 10 tip guide to ensure you bubble with happiness during the winter months… Tip number 4 was to "Stay Social"; tempting as it is to hibernate in winter, a social event with the family and friends you care for, is often a much needed antidote to the winter blues. If you still feel it's too much effort to leave the warmth of your cosy home in the evening, try a day-time event…. We have the perfect idea!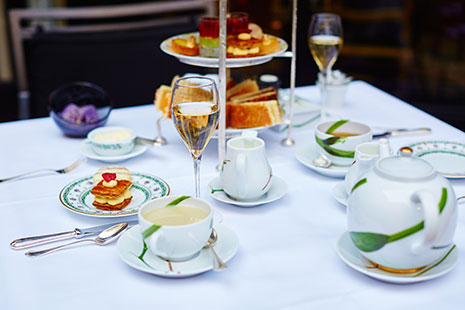 A winter warming afternoon tea
Ingredients…
Warm savouries – Think warmed mini cheese scones filled with apple and winter fruit chutney or tiny Welsh Rarebit fingers (find a recipe HERE)
Traditional finger sandwiches – Cucumber, smoked salmon, chicken with mayonnaise… All the classics!
Cakes and sweet treats… Perhaps a winter fruit cake for a distinctly festive feel, (try this RECIPE)
Something chocolatey and delightful… How about Salted Caramel Choc Pots?
Your best tea service… This is the time to use that beautiful china, handed down from Great Aunt Ethel, if you don't have a tea service scour the op shops for cake stands and other pieces, they really don't have to match!
Winter warming teas – Harney & Sons Fine Teas have a wonderful selection
Bubbles… Of course! Buy Yours HERE
Great company
Method…
Combine all the ingredients… Mix well… Enjoy!