There's something that the Danes do even better than Nordic noir crime, and that's hygge… The concept of hygge (pronounced hooga) is hard to explain, and the word itself defies literal translation, but roughly translates to cosiness.
Hygge is the Danish celebration of simple pleasures, it's about creating a warm atmosphere and enjoying the good things in life with good people.
We like that the word sounds a bit like hug… And if you're reading this from New Zealand, some of you will no doubt feel like you could do with a warm embrace in the form of a little hygge in your life, after a challenging time from Mother Nature over the past week or so.
If you're reading this in the northern hemisphere, you're entering the season where hygge comes into its own; as colder weather inspires long family lunches and darker evenings spark a longing for at home suppers with friends.
Here at No.1 Family Estate we believe we have one of the perfect ingredients for inspiring a little hygge in your life… Bubbles!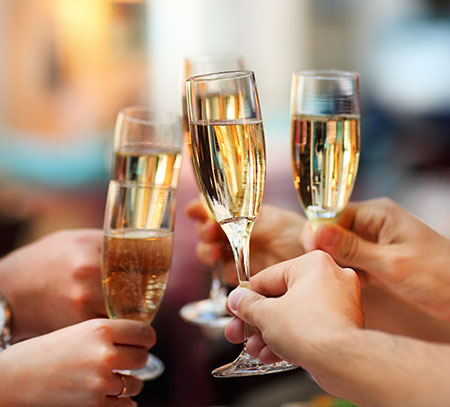 Here's how to Hygge with No.1 Family Estate…
Add some fresh flowers to your home
Prepare food that's good to share – You might like to take some inspiration from our last blog post
Light some candles, choose festive scented candles in the northern hemisphere; and if you're embracing hygge in the southern hemisphere choose floral or fruity aromas to arouse the spring senses.
Gather friends and family close
Open the bubbles!
Buy No.1 Assemblé for easy-drinking hygge.