At No.1 Family Estate we think that all too often sparkling wine is reserved for special occasions.
We prefer to live life as Madame Lily Bollinger did, she is famous for saying, "I drink Champagne when I'm happy and when I'm sad. Sometimes I drink it when I'm alone. When I have company I consider it obligatory. I trifle with it if I'm not hungry and drink it when I am. Otherwise, I never touch it, unless I'm thirsty."
So, with that in mind, it's good to know that we're not alone. In fact, the last Saturday in February marks the annual celebration of 'Open That Bottle Night'. An occasion dedicated to ensuring that those bottles of fine wine that you have tucked away are sipped and enjoyed. Find out more HERE.
With that in mind, we thought we'd share three ways to help you celebrate 'Open That Bottle Night' in style!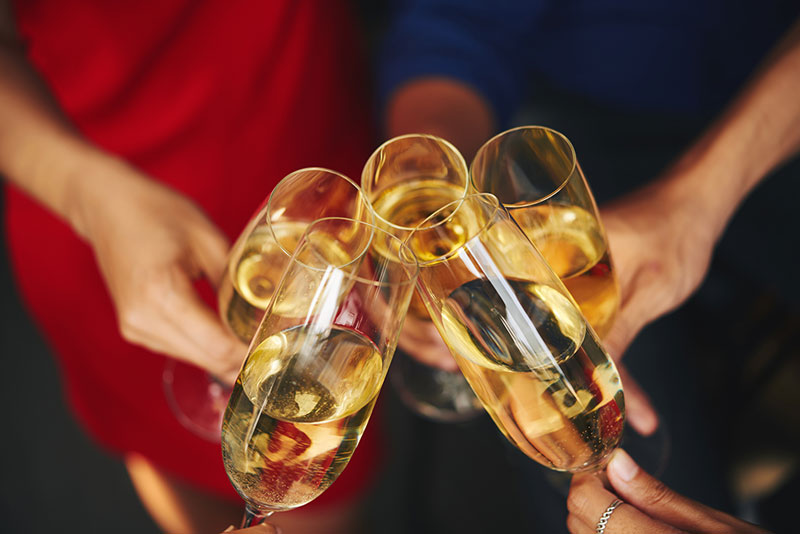 1. Do it with bubbles – We know that you all have a bottle of something deliciously sparkling stashed away for 'that' occasion. Well February 23rd is the night! And if you don't have a bottle of bubbles to hand, then now is the perfect time to select your favourite No.1 Family Estate wine. Browse them all HERE.
2. Do it with friends – We think every day should be considered a day to make memories with your nearest and dearest. But if you needed an excuse to get together then look no further than 'Open That Bottle Night'.
3. Do it with food – Just as we don't think that bubbles should be reserved solely for special occasions. Neither, do we believe that your glass of sparkling wine should be reserved simply as an aperitif, indeed all of our wines are food pairing champions. So, simply decide whether you wish to serve your No.1 bubbles with canapes, a delicious buffet or a sit-down meal, then check our blog archives for serving suggestions!