This month Adele and Daniel Le Brun will be celebrating 40 years of pioneering Méthode Traditional in Marlborough. It is a story that spans generations, with roots in Champagne but its heart now firmly in Marlborough.
Often referred to as the 'grandfather' of Méthode Traditionelle in New Zealand, Daniel's winemaking roots date back to 1684 in Champagne. As the eldest son and 12th generation vigneron he was set to take over the family business. Instead, he embarked on a journey that would lead him to the bare paddocks of 1980's Marlborough.
"I was immediately convinced this was the place to be. The soil and the climate reminded me of Champagne in the best vintage years, yet it happens every year here in Marlborough. There was no winery infrastructure back then, just bare paddocks. Not a blade of green grass to be seen, just a few dusty sheep and that was about it" said Daniel.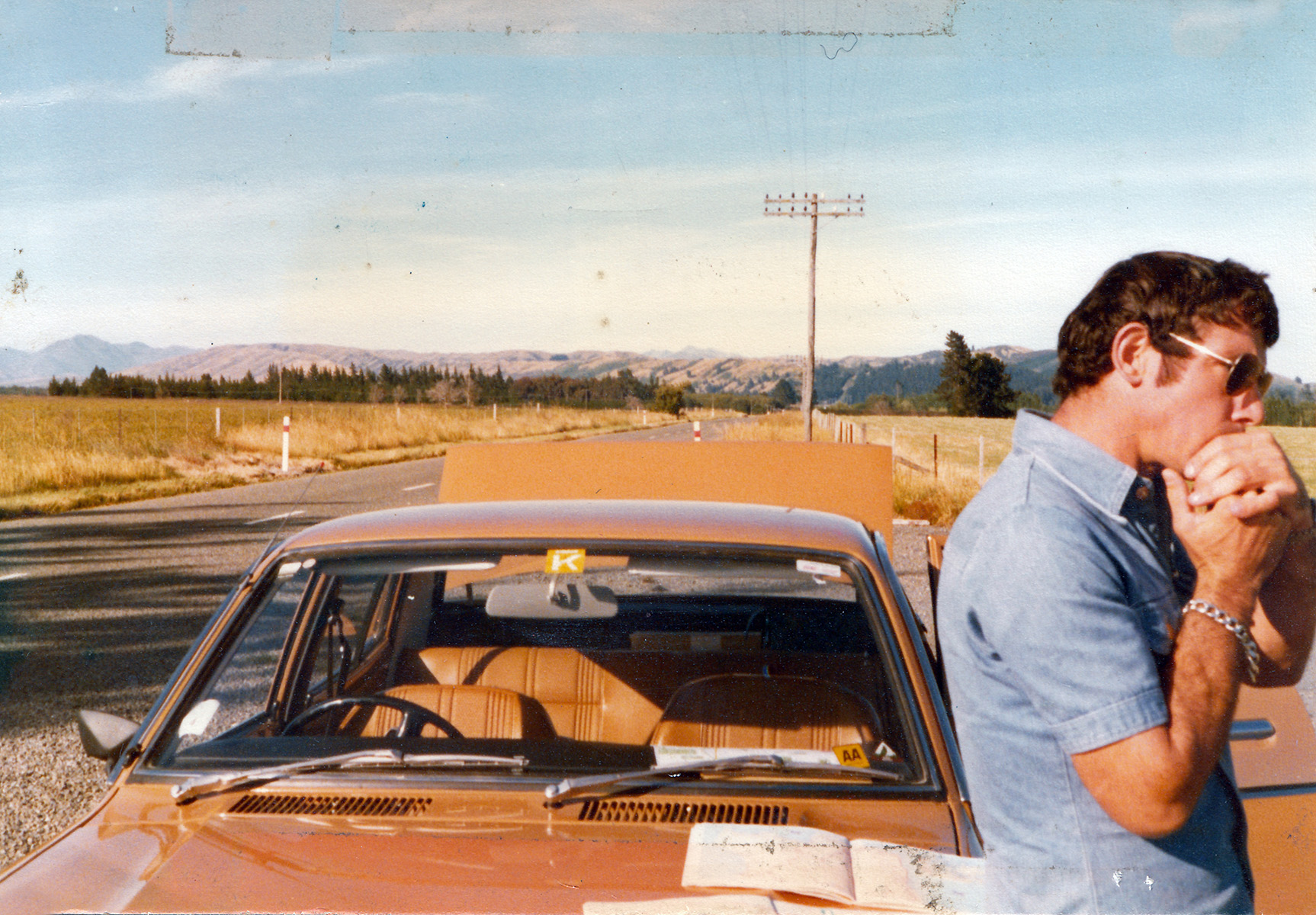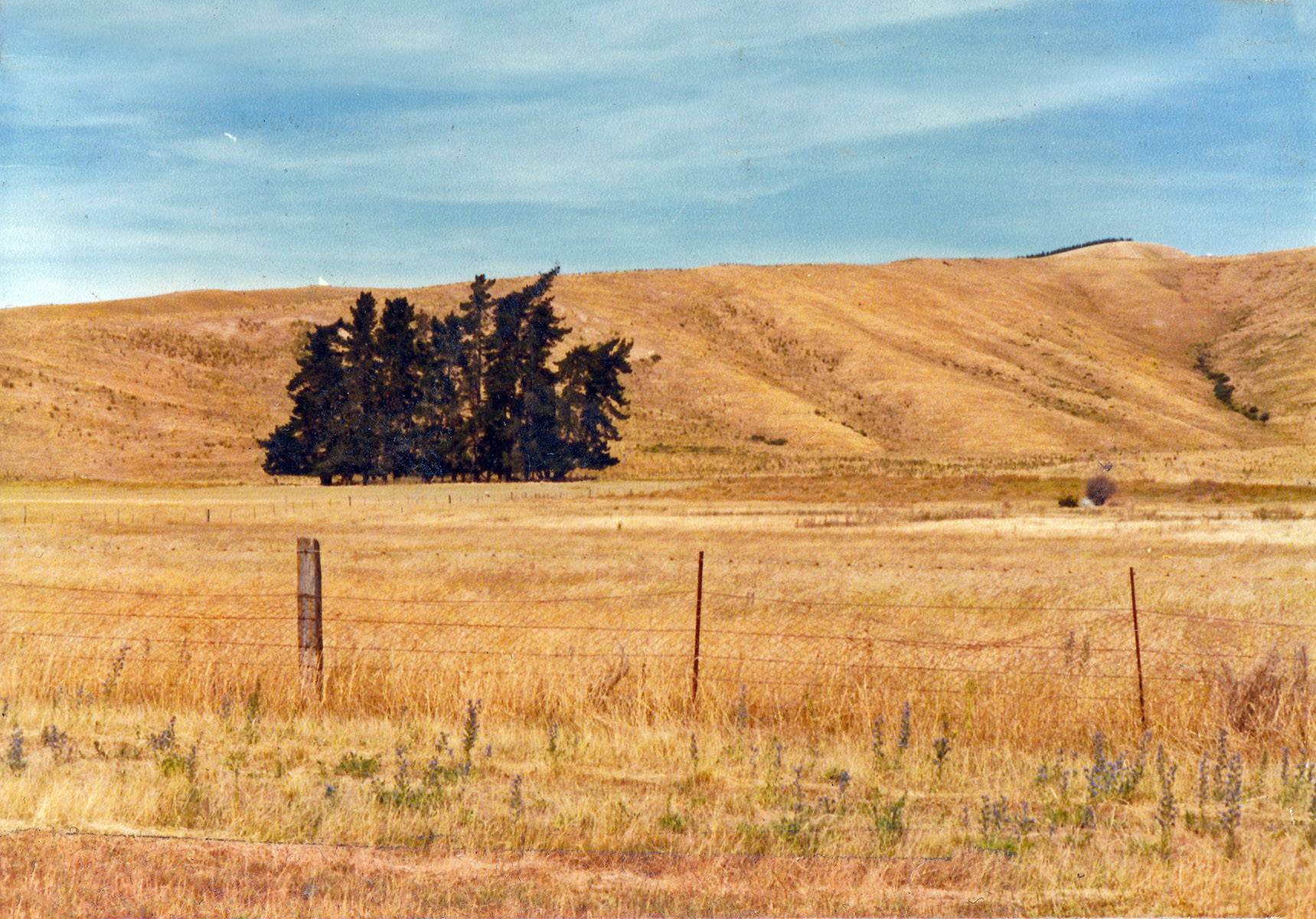 As a habitual nail-biter during times of frustration or excitement, this image captures Daniel's excitement while discovering Marlborough on his first visit in 1978.
Daniel arrived in Marlborough in September 1980, followed in October by his wife Adele and 4-month old daughter Virginie. Daniel was a pioneer for classic Méthode Traditionelle as a commercial venture in New Zealand and his traditional approach soon earned him the title of 'The Crazy Frenchman'.
In a time when Muller Thurgau was the popular varietal with a small amount of Riesling and Sauvignon Blanc, Daniel began developing his first vineyard – close planted with the traditional Champagne varietals Chardonnay, Pinot Noir and Pinot Meunier. In 1983 he began construction of his specialist Méthode Traditionelle winery, and New Zealand's first underground cellar.
In 1985, five years after arriving in Marlborough, Daniel and Adele released their very first Daniel Le Brun NV. Their dream of being 'New Zealand's Champagne' was underway. Over the years Daniel has achieved countless national and international awards and it was a significant milestone for him to be awarded Champion Wine of Show at the 1995 Liquorland Royal Easter Show. This was the first time in New Zealand this had been awarded to a Méthode Traditionelle.
Adele and Daniel sold out of their first venture Cellier Le Brun and the Daniel Le Brun brand in 1996. A year later in 1997 they launched their family venture No.1 Family Estate in recognition of the many 'firsts' they had achieved. Their signature Blanc de Blancs, Cuvée No.1 was the first wine produced by No.1 Family Estate and released on Bastille Day in 1999. Today, No.1 Family Estate remains 100% family owned and is the only winery in New Zealand committed exclusively to producing premium Méthode Traditionelle.
Following in Daniel's footsteps, son Remy has joined the winemaking team and will become the 13th generation winemaker. Daughter Virginie has been mentored by Adele and is the Sales Director and 'face' of the brand.
"Family has always been at the core of what we do. To quote mum, we are first and foremost a family business. Mum and Papa have achieved remarkable success, not only as pioneers but as individuals who set benchmarks in their fields. So, it is with absolute certainty I say, I could not have a better mentor than my mother, and I know this is the same for Remy with papa" said Virginie.
No.1 Family Estate will be celebrating this milestone with the launch of the Cuvée Virginie 2016 at Winetopia Auckland on 30th October.
Although Daniel believes every year in Marlborough could be a vintage year, he only produces a vintage wine in the years he deems to be exceptional, and 2016 was one of those. Each of these hand-crafted vintage wines are dedicated to a member of the Le Brun family and 2016 is a proud tribute to his daughter Virginie.
Wherever you may be, please join us on the 30th October and raise a glass to New Zealand Méthode Traditionelle and our 40 year journey in Marlborough. We'd love to see you enjoying your bubbles so please tag us @no1familyestate or use #Pioneers40years #no1familyestate #heartsinmarlborough #rootsinchampagne
From Champagne to Marlborough, view the timeline here
Find out more about the Cuvée Virginie 2016 here