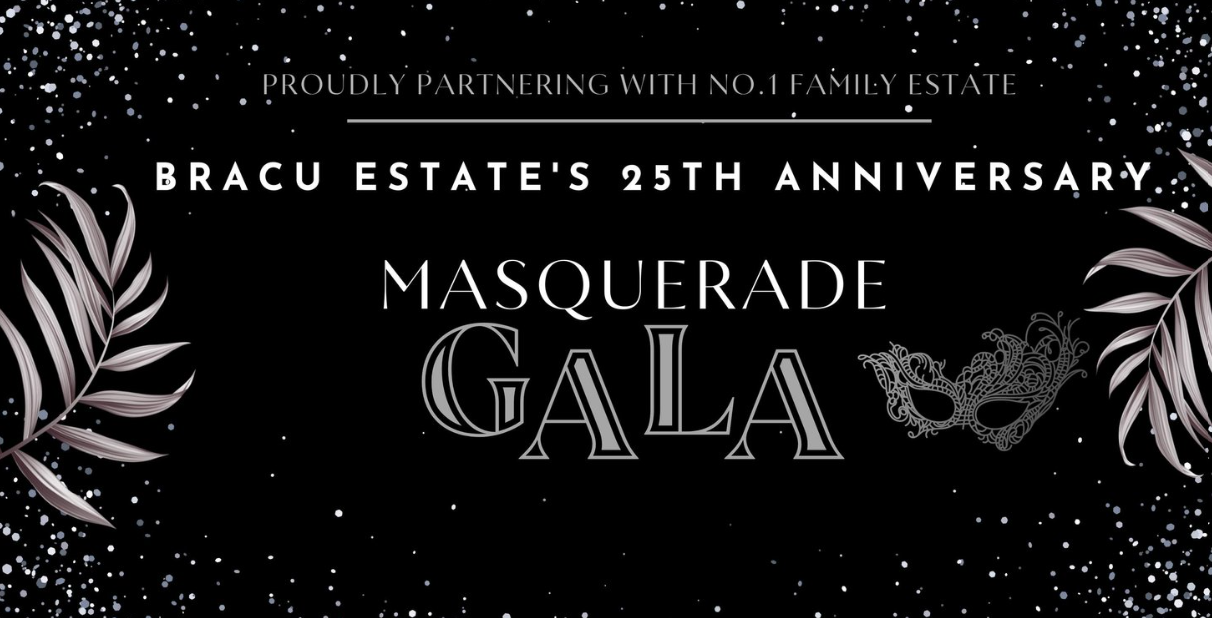 Bracu Estate are celebrating their 25th Anniversary in style, presenting an extravagant not-to-be-missed 'Black Tie Masquerade Gala'.
No detail will be spared for their dazzling event, with red carpet from 6:00 PM. Expect No.1 Assemble bubbles on arrival, as well as an interactive welcome wall and our official evening photographer, Norrie Montgomery.
Your evening will feature a 5-course roaming degustation from 7:00 PM alongside complimentary cocktails and selected beverages.
The glamour-filled evening will feature a large range of entertainment, including fire dancers and bespoke casino experience through to professional dancers and live music on the dance floor.

Raise a glass of bubbles to Bracu Estate at 10:30 PM, with complimentary No.1 Family Estate Methode Traditionnelle and specially made septennial-tiered cake for all guests.