July is picnic month!
This celebratory month for dining outside may be aimed at our friends in the Northern hemisphere, where summer has suddenly arrived in earnest. But, at No.1 Family Estate we think you can toast the occasion anywhere in the world. As long as you have something suitably sparkling to hand!
In this post, we thought we'd share some of our favourite foods for summer and winter picnics.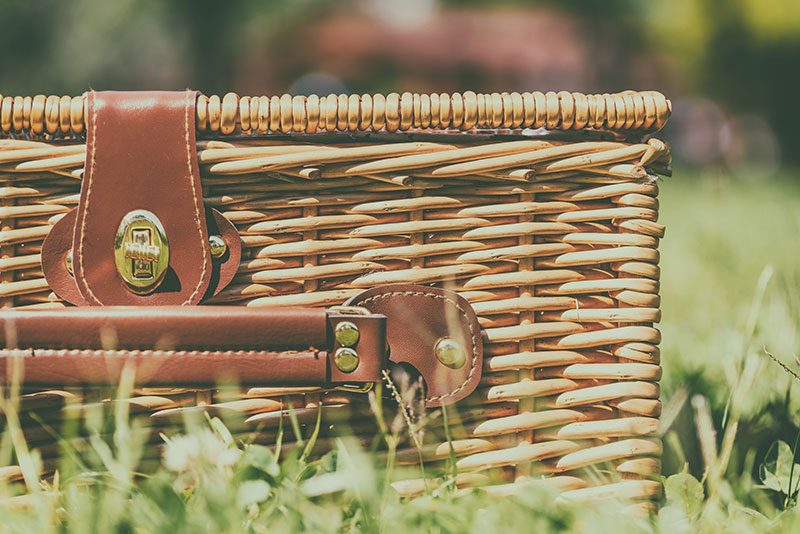 A sparkling summer picnic:
It's the horse racing season in the U.K. so if you're filling your hamper with tempting treats before you hit the Tote then read on for inspiration.
What to pack:
Ditch the soggy sandwiches for succulent seafood. A platter of smoked salmon, prawns and lobster tails makes the perfect light lunch or early evening supper. You can even buy seafood platters already assembled at good old Marks & Spencer. Check out their dedicated food halls for seafood treats.
Choose your cheeses well. Paxton & Whitfield has been Britain's leading cheesemonger for over 200 years. They offer free UK delivery on all orders over 60.
A blanket to be proud of. The Tweedmill, Polo Picnic Rug from Fortnum & Mason has a polyester nylon backing for a waterproof finish. When rolled up, it's held together in style, using British bridal leather straps.
The main ingredient… A bottle of No.1 Cuvée chilled to perfection! Head to your Amathus to find yours.
A warming winter picnic:
Based in the Southern Hemisphere? Celebrate mid-winter with your loved ones. Light your brazier or fire pit and rug up against the elements.
What to pack:
Soups in a thermos to warm the cockles of your heart.
Perfect Parfait from L'Authentique served with crusty bread, loaded with carbs to keep the warmth in!
An extra layer. We love Kapua knitwear from Untouched World. An exclusive selection of fine premium possum fibre blended with luxurious cashmere and silk.
The main ingredient… A bottle of No.1 Rosé to toast the fact that you're feeling toasty! Visit one of our stockists to find yours.