Christmas is a perfect time to celebrate the joy of being with family and friends; and nothing marks an occasion like a glass of bubbles… That said, those of you who know us, will also be aware that at No.1 Family Estate we don't think that bubbles should be reserved solely for special occasions. Neither, do we believe that your glass of sparkling wine should be reserved simply as an aperitif, indeed all of our wines are food pairing champions… So, with that in mind, we thought we'd share three ways to enjoy No.1 Family Estate wines throughout your Christmas Day celebrations.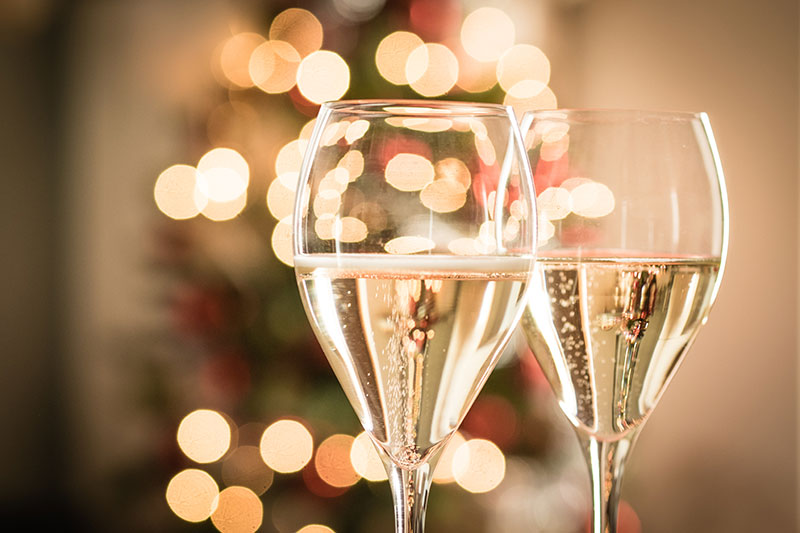 A bubbly brunch - Whilst we love a long lunch, we're also up for any excuse to get the family gathering started early, so why not plan a delicious brunch with scrambled eggs, smoked salmon, bagels and don't forget the bubbles! We suggest No.1 Assemblé.
A light lunch – A delicious seafood platter is always a crowd pleaser. For smaller gatherings, oysters and No.1 Cuvée are a match made in heaven! We recommend that you serve them "Au Naturel", the flavour of the oyster is so delicate that they are best served chilled with a squeeze of lemon, a grind of black pepper and a little brown bread.
A decadent dinner – If you're cooking a traditional Christmas dinner of roast turkey and trimmings, then look no further than the intensely flavoured No.1 Reserve. The subtle smokiness of freshly sliced roast turkey will pair beautifully with the wine's complex biscuity notes.
However, you choose to enjoy your Christmas Day bubbles, we wish you all the joy of the season and a bon appétit! Buy your wine HERE. Or order your wines from Amathus in the U.K.