What a stunning autumn we are having here in Marlborough! The colours are gorgeous, and don't give up on your déjeuner à l'extérieur just yet, because the warm weather often continues well into April.

Sadly, too many people say goodbye to bubbles once the summer season bids us farewell, but you don't need to save the fizz for winter festivities, you should continue to enjoy it tous les jours!

Here are three ways to enjoy bubbles in Autumn…

At our house:
Visit our elegant cellar door, browse our carefully selected collection of jewellery and gifts, and enjoy a complimentary tasting of our wines.
Our cellar door is open 7 days a week from 10:00 a.m. - 4:30 p.m., during the week, and from 11:00 a.m. at the weekends.
We would love to welcome you and share the story of our family and our award winning wines.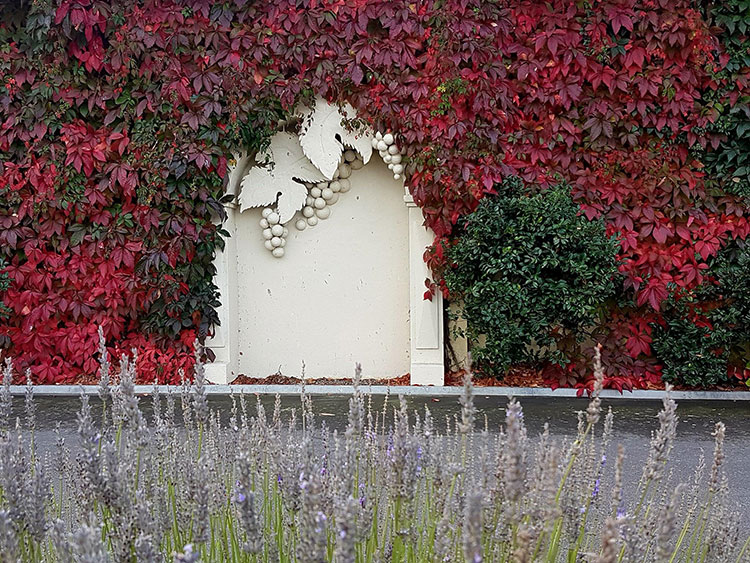 At your house:
Autumn is a great time to entertain. Why not celebrate the beauty of the season and the bountiful harvest produce? If the weather's good, consider a sparkling brunch outside. As the temperatures change its time to embrace the Sunday roast, choose lamb and pair it with No.1 Rosé. As the evenings cool don't disappear inside, it's the perfect time to gather around the brazier with friends, family and a bottle of bubbles.
Out & About:
There's still plenty of sunshine to warrant packing a picnic lunch and heading into the great outdoors. Why not add some French flair to your hamper, include fresh bread, creamy cheeses, pâté de campagnes and of course, a chilled bottle of No.1 Cuvee.
If you're in Marlborough it's almost time for the annual Bayleys Fashion in the Field Car Boot Picnic at Waterlea Racecourse, so dig out the family silver and set up in style… Don't forget the bubbles!
Order your Autumn wine HERE.