At No.1 Family Estate we're proud of our close-knit team, where everyone is part of the family! This week we thought we'd introduce you to the newest addition to the winery team, Dan, who joined us just over three weeks ago. Read on to find out more.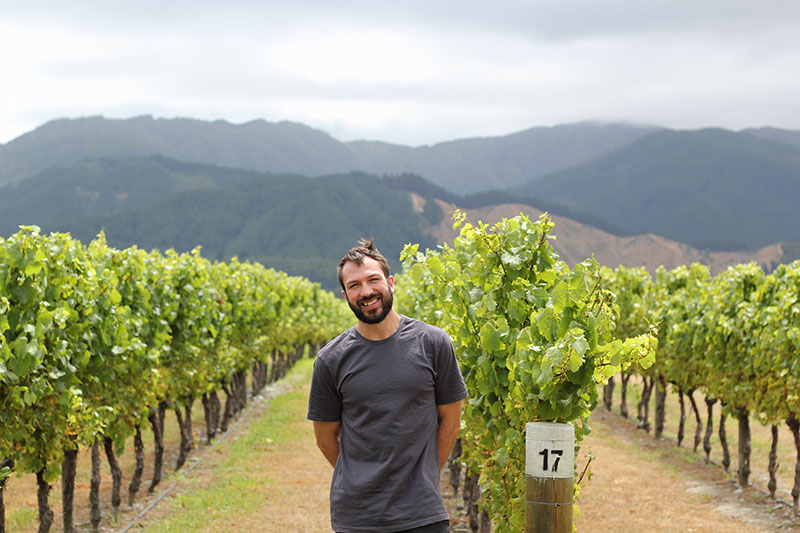 What did you do before you joined the No.1 Family Estate team?
I have a background in the automotive industry, where I held mainly technical roles. This mechanical experience has helped me to understand and respect the machinery we use in the winery.
What does your role involve, and who do you work with?
I work with Lee, Mike, Joff and the rest of the winery team carrying out general winery work and operating the machinery.
What's the best thing about working at No.1 Family Estate?
I love being part of a team that produces delicious award-winning wines. It's good to know that we're playing a part in people's celebrations.
What is your favourite No.1 Family Estate wine and why?
I love the Assemblé, it's very palatable!
What's your favourite food and No.1 Family Estate wine match?
I have a great Chinese five-spice pork belly recipe, I think it will taste fantastic with No.1 Assemblé. I'm definitely going to try that match when I'm next in charge of the kitchen.
Are you from Marlborough? If not, how did you find your way here?
Not originally. My partner is in the RNZAF and took a posting at Woodbourne.
What do you love most about the Marlborough region?
That's easy... The abundance of lovely, sunny days.
When you're not working how do you spend your time?
I'm usually out with my partner, on our motorbikes, exploring this beautiful part of the country.