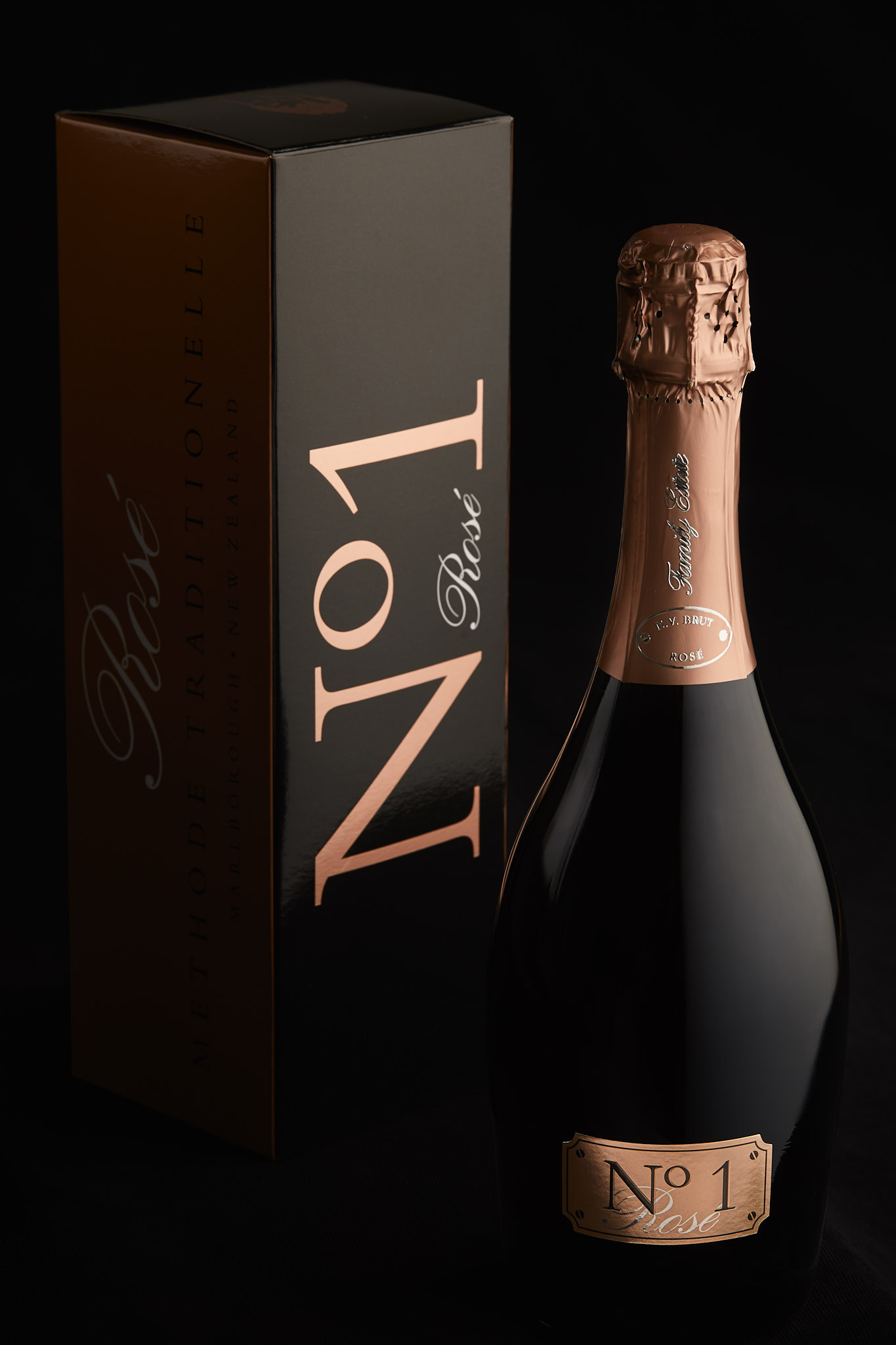 We may have already celebrated NZ Rosé Day in February. But, in other parts of the world, the second Saturday in June has become known as the day to celebrate rosé wine. So, it seems a fabulous opportunity to raise another toast to a glass of something deliciously pink. And what could be more perfect than a glass of delicate salmon pink No.1 Rosé?
Our dry, yet fresh and elegant, No.1 Rosé that leaves a lasting impression of opulence and splendour won a trophy last year at The Glass of Bubbly Awards in the Sea Breeze category.
When you taste this wine you will imagine yourself standing on a beach and tasting those tiny sea drops in the air.
The judges said, 'This exceptional rosé celebrates the superb climate of Marlborough, New Zealand. A delicate salmon pink colour this wine offers a balance of subtle cherry, raspberry and almond hints. With a beautiful strawberry flavour. It pairs well with fish and seafood.'
So, it's a perfect drop for those of you celebrating Rosé Day this summer in the Northern Hemisphere. All that said, we believe this food-paring champion, truly is a wine for all seasons to be enjoyed whatever the weather. It's delicious with duck and lamb, and in the depths of a southern hemisphere winter what could be more comforting than roast lamb for Sunday lunch…
If you decide to escape the fireside and eat out in New Zealand, you can enjoy a glass of our delicious No.1 Rosé at Oyster & Chop, Huami Bar, Little Jimmy or Crave Café in Auckland. Parts & Services or the Boat Shed in Nelson. Ortega in Wellington, or the fabulous Arbour in Blenheim.
You can also taste No.1 Rosé at two fabulous events this June. We'll be out and about at Winetopia in Auckland on 14th and 15th June and The Decanter Great Sparkling Exploration in London on 20th June.