Every year we enjoy welcoming hundreds of visitors to our cellar door. We love being able to share our wines with you, and we also enjoy being able to answer your questions.
Because we know that not all of our No.1 fans are able to visit the cellar door, we thought we'd share some of the questions we get asked most frequently, and, more importantly, the answers!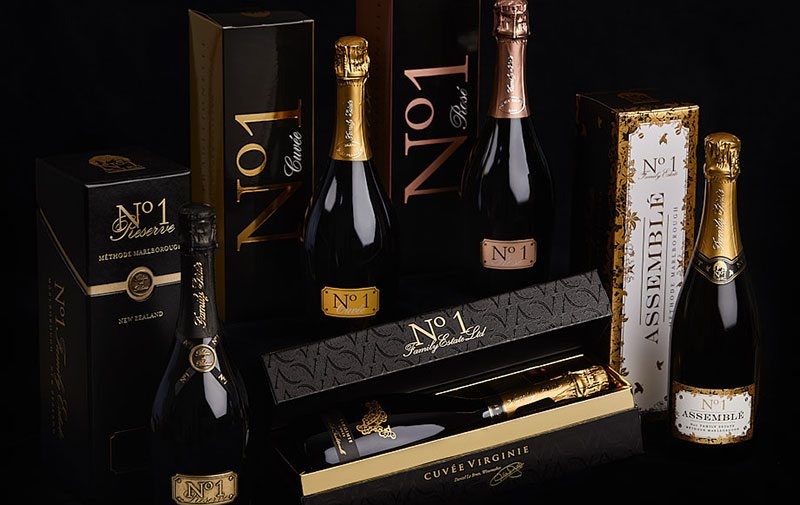 Your Cellar Door Questions Answered
In what environment should I store wine?
Most wines should be stored on their sides to keep the corks moist, thus fully swollen and airtight. This is because, in time, the cork in a bottle stored upright will end up shrunken and dried-out, exposing the wine to air. However, when it comes to sparkling wine, the humidity between the base of the cork and the wine provides more than sufficient humidity to keep the cork moist and swollen. It's, therefore, unnecessary to store the wine on its side. All wines are affected by light, with sparkling wine being particularly prone. So, your wine should be stored in the dark, preferably in any wrapping or even inside a box. The temperature should also remain constant.

At what temperature should I store wine?
While 11°C is supposed to be the perfect storage temperature, anything between 5°C and 18°C will suffice for most styles of wine, provided there is not great temperature variation over a relatively short period of time. However, sparkling wines are somewhat more sensitive to temperature than other wines. While it will be no problem keeping sparkling wine, for a year or two at a constant temperature between 12°C and 18°C, long-term storage does require a cooler environment, ideally between 9°C and 11°C.

How long can I keep a wine?
Generally speaking, a vintage wine will last longer than a non-vintage wine. A general rule is that a vintage wine will keep for anywhere from 5 to 10 years, whereas a non-vintage wine will keep for 3 to 4 years. There are also countless factors that affect the longevity of a wine, including the producer, the quality, the grape composition, but most importantly the temperature and the environment in which it is kept.
Our No.1 Cuvée and No.1 Rosé will continue to bottle age for another 8 to 10 years from date of purchase, however, No.1 Assemblé will age a lot faster due to the Pinot Meunier. The vintage wines will continue to age beautifully up to 18 to 20 years past their vintage dates. These estimates are based on correct storage conditions.

At what temperature should I serve my bubbles?
Anything between 4.5°C and 7°C is ideal for a slow release of the mousse.

What does Brut mean?
Brut is a term to indicate the sweetness level of a sparkling wine. Brut Nature (0-2g/L sugar), Extra Brut (0-6g/L sugar), Brut (<12g/L sugar), Extra-Sec (12-17g/L sugar), Sec (17-32g/L sugar), Demi-Sec (33-50g/L sugar) and Doux (50
What does Vintage and Non-Vintage mean?
Vintage is made from the harvest of a single year. Whereas non-vintage is a term used to refer to wines blended from multiple harvest years.

What does Cuvée mean?
Cuvée refers to the finest portion of the pressing, being the most acidic and highest quality juice. It is generally the first 2,050 litres from a 4,000 kilogram press.

Does a spoon in the bottle keep sparkling wine effervescent?
Many people have cited anecdotal evidence that a teaspoon, handle down, into the bottle's mouth helps keep sparkling wines effervescent in the fridge for a day or more after opening. There's just one problem. Belief in the spoon tactic, which is of uncertain origin but seems especially prevalent in Europe, appears to be misplaced. Much better to invest in a bottle stopper, or don't leave any wine in it... Enjoy with friends, instead!