Christmas is a time for giving, and often the best Christmas gift you can give is one that you would enjoy receiving yourself, and who doesn't enjoy a glass of bubbles?
At this time of year, it is customary for us to share our guide to festive fizz. Read on to discover how you can win the title of 'Gift-Giver of the Year'!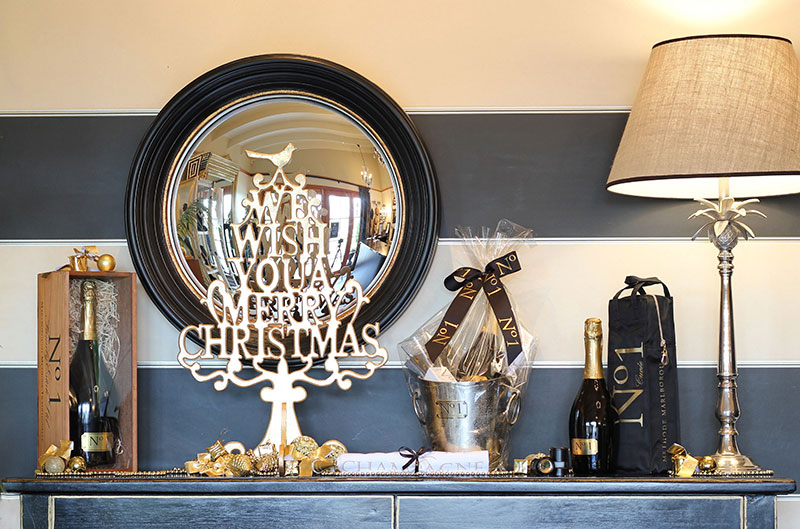 No.1 Cuvée
One of New Zealand's most highly regarded Methode Traditionelle wines. The wine is 100% chardonnay (blanc de blancs) – A perfect balance between ripe, fresh fruit and toasty yet creamy yeast. It displays a fine, consistent bead and firm mousse resulting in a complex character. The palate is smooth and seamless with a wonderful balance of acidity, giving a wine of elegance and style.
No.1 Cuvée makes the perfect gift for anybody you're hoping to impress. Take a bottle to Christmas brunch with prospective in-laws. Gift a bottle to your boss or say thank you to your clients for supporting you throughout the year.
No. 1 Assemblé
Our award-winning No.1 Assemblé combines the structure of Chardonnay, the finesse of Pinot Noir and the softness of Meunier. It embodies a classic Méthode Traditionelle style, to create a wine with elegance, complexity and wide appeal.
Assemblé means to bring together, or to blend and to unite. So, it's perfect to get any party started!
Take this wine along to your festive celebrations or gift it to your hosts, you'll always be top of any guest list.
No. 1 Rosé
This exceptional Rosé is made from 100% Pinot Noir and celebrates the superb climate of Marlborough. This graceful wine leaves a lasting impression – delicate salmon-pink with a mass of tiny bubbles.
This one will keep the chef happy! At No.1 Family Estate all of our wines are food pairing champions. No.1 Rosé pairs well with lamb and duck, so if you have a summer Barbecue lover this will certainly light their fire!
It's also a perfect wine to help your friends celebrate the arrival of summer beach days. Last year, No.1 Rosé won a trophy at the internationally renowned Glass of Bubbly Awards, in the Sea Breeze category.
"When you taste this wine, you will imagine yourself standing on a beach and tasting those tiny sea drops in the air."
Cuvée Adele
Recently awarded a Gold Medal in the Sparkling Class at the Six Nations Wine Challenge, Cuvée Adele makes the perfect gift for your love.
Yvonne Lorkin, the co-founder of Wine Friend and Thirsty Work presenter, has previously called the wine, 'Mindbendingly Delicious' and because it was crafted by Daniel as a proud tribute to Adele, she also coins it 'A love story in a bottle'.
You couldn't find a more perfect offering for the festive season. Toast your Christmas tree lights switch-on with a bottle that sparkles too!
Cuvée Adele is magnificently presented in a wonderful gift box. The box lights up when you open it, illuminating the stunning Swarovski crystals on the bottle.
Buying for the family?
We have you covered with our fabulous mixed cases. Remember that up until 15th December we are offering a free chiller bag* with every purchase of a mixed case.
A Magnum is also a wonderful gift when you're buying for a family occasion, and our classic No.1 Cuvée is a real crowd pleaser!
*While stocks last.
Stocking fillers and Secret Santa gifts
We have a range of stoppers, tea towels, chiller bags and key rings that make perfect stocking fillers for your fizz-loving friends.
You can buy all our wines and gifts online or at our cellar door. We have extended our opening hours for the Summer and will be open daily from 10.00 a.m. until 4.30 p.m.
Visit our Cellar Door at 169 Rapaura Road, Marlborough.