Here at No.1 Family Estate we're proud to be sponsoring RISE 2016; we have supported this event in previous years and it's always a great pleasure to be involved. RISE is the perfect platform for women who are serious about business and success, the event's mission is to empower women in business and we think that's important.
We make Methode Traditionelle wine in Marlborough, New Zealand, employing the time honoured traditions used by our family's ancestors in Champagne. Although the famous monk, Dom Perignon, is credited with inventing Champagne, there are in fact several famous "widowed" women of the region who shaped the industry including Barbe-Nicole Clicquot and Lilly Bollinger.
Our very own Daniel Le Brun – Winemaker, has been referred to as "New Zealand's Grand Poobah of bubbles"! But as you know, No. 1 Family Estate, is exactly that… A family business; and Adele Le Brun has always been a very prominent and important part of our success.
So we thought it appropriate to raise a glass to all those women in business and celebrate three reasons why you're so important to our changing world.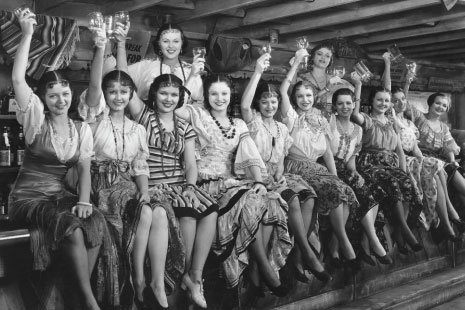 Women inherently possess a high capacity for emotional intelligence, important for executing strategies and building support.
It's no cliche… Women really are better multi-taskers than men; a 2013 study by BMC Psychology, found that women outperformed men in several multi-tasking paradigms, although it cautioned against making strong generalisations due to a near lack of empirical studies on gender differences in multitasking.
Women can often be patient by nature, a key attribute in running a successful business.
If you haven't yet attended a RISE event, connect with them on Facebook to find out when the next one is coming to a town near you!