Christmas is just around the corner, so it's time to think about festive feasts and bountiful bubbles!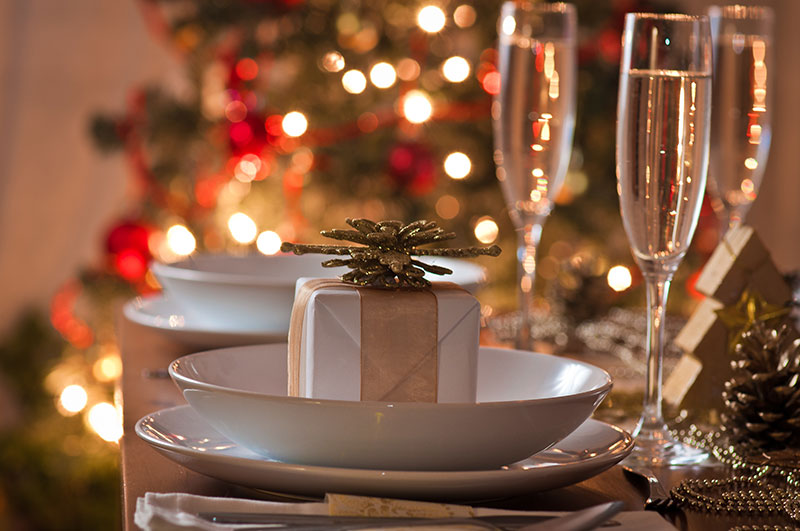 Glasses of No. 1 Family Estate sparkling wines are raised to toast the festive season, all around the world. But, of course, the way we enjoy our bubbles in the southern hemisphere where we are enjoying warm summer weather, will differ to the traditions of our friends in cooler climates. But that's not to say you can't go bubbles all the way, wherever you are in the world!
A No.1 Family Estate 'Family' Christmas
In true French tradition, our family appreciates a gastronomic extravaganza on the 24th December, rather than the 25th December, when we visit the legendary gourmet restaurant, belonging to our good friends and neighbours Hans & Therese Herzog.
After the formal feast of many courses on Christmas Eve, our Christmas Day dining is a more casual affair. We begin the day on the deck overlooking the vineyard and mountains. We open the best vintage bubbles with croissants, strawberries clotted cream and pain au chocolat.
This Friwi (French x Kiwi) tradition begins around 10:00 a.m. with No.1 Cuvée. The bubbles last throughout the day. Later we pair scampi and crayfish with No.1 Assemblé. Afterwards, we'll tuck into turducken with No.1 Rosé, followed by a stupendous cheese board. When we can make room we'll enjoy dessert, a lemon and elderflower posset (citrus flavours pair well with our bubbles) and a good old English trifle.
For our friends in cooler climates

If you're celebrating in the northern hemisphere serve No.1 Cuvée as an aperitif with canapes. This readies the stomach for the coming onslaught of Christmas fare. Then serve No.1 Rosé with your traditional turkey and trimmings. Our vintage wines like Cuvée Virginie or Cuvée Adele are perfect with cheese and dessert. If you're in the U.K. you can buy online through Amathus.
Make it a Magnum
If you're feeding a crowd, serve wine that suits! Nothing sets a festive atmosphere like a giant bottle being opened and poured!
Investing in a Magnum ensures that when your guests, friends and family drink their first glass from the same bottle, your celebration becomes a truly shared experience.
It is often easier serving wines at a dinner party or function from a Magnum.
You can expect to get around 12 glasses of wine from a Magnum.
Don't forget that a Magnum makes a fabulous gift for somebody special.
However, you celebrate the festive season, we wish you a truly sparkling Christmas and a New Year that overflows with happiness!