With less than two weeks to go until The Marlborough Wine & Food Festival, New Zealand's original and longest running wine festival, (Saturday 13th February), we're thrilled to be part of the Méthode Marlborough Sparkling Master Class.
We are proud to be part of Méthode Marlborough, a society of ten highly regarded Marlborough producers; established in 2013 with the aim of communicating the quality and heritage of Marlborough traditional method sparkling wines.
All "Méthode Marlborough" wines are made in the traditional method which means the second fermentation is in the bottle, followed by the intricate riddling and disgorging process. This produces the finest and most persistent bead. Additionally, all these wines are aged for a minimum of 18 months before disgorging takes place. This allows complex flavours to develop, balancing fresh and fruit driven character with savoury notes of toast and brioche.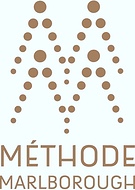 Méthode Marlborough is dedicated to promoting wines made only from Pinot Noir, Chardonnay and Pinot Meunier. This trio of varieties is internationally recognised as a benchmark style by sparkling wine producers all around the world.
What better way to kick-start your Festival than with a glass of celebratory bubbles? In this 60 minute Master Class (running fro 11:30 a.m. until 12:30 p.m.) you will have the rare opportunity to not only hear first-hand from some of the producers themselves but also taste wines from all 10 in the group. This is an opportunity not to be missed!