Here at No.1 Family Estate, we're rather fond of a toast.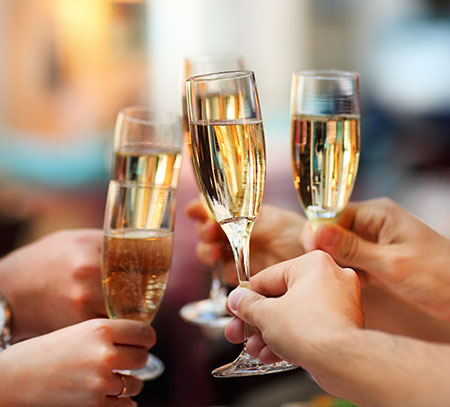 Christmas wouldn't be Christmas without raising a glass to mark the occasion!
We've no doubt that you have your toasts prepared, but just in case you need a little inspiration here are some of our favourites!
Christmas spent with friends and family is the best gift of all
A glass of fizzy before we get busy. Health and happiness to all
May you have warmth in your igloo, oil in your lamp, and peace in your heart. (Inuit Proverb)
Here's to us that are here, to you that are there, and the rest of us everywhere. (Rudyard Kipling)
A Christmas wish... May you never forget what is worth remembering or remember what is best forgotten.
Join us on Facebook to share your Christmas Toast!