With Easter not far away it's time to think about how you're going to spend the long weekend. If you're in the Northern hemisphere spring has just arrived, with longer, warmer days and in the Southern hemisphere we're still enjoying the tail end of summer. So wherever you're enjoying the holiday may it be filled with good weather and excellent wine!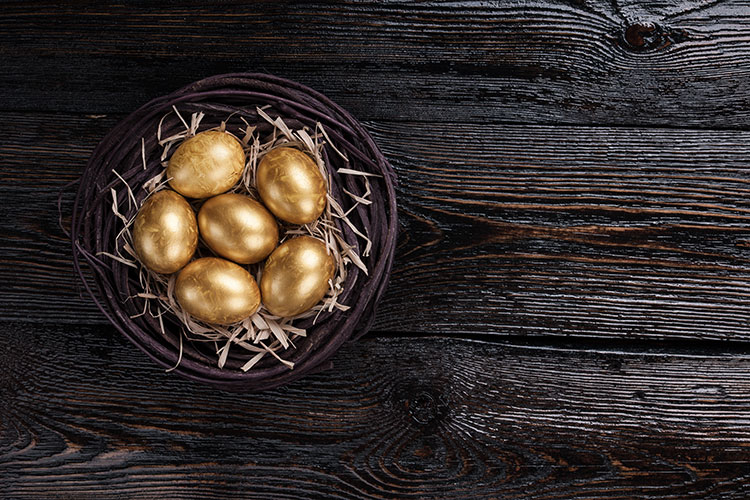 Here's our No1 guide featuring five ways to add some sparkle to your Easter festivities.
Ditch the lunch and celebrate with brunch - Whilst we love a long lunch, we're also up for any excuse to get the family gathering started early, so why not plan a delicious brunch with eggs, (of course… It's Easter), smoked salmon, bagels and don't forget the bubbles!
Forget the chocolate, chink glasses instead – Whilst it may be considered a national day of chocolate, leave the Cadburys for the kids, and gift your adult friends some bubbles. We know you'll be the most popular guest at the gathering if you do.
Make sure your egg hunt goes off with a pop – Why should the littlies have all the fun of the egg hunt? Consider adding a couple of bonus corks to the hidden eggs, (you'll have to drink the wine first of course), keep a couple of bottles back for adult prizes, whoever finds the corks gets the fizz!
Save time for tea – We're talking afternoon tea, with savouries, delightful sandwiches, scones and not forgetting the star of the show… No.1 Cuvee!
Forget the bonnet, don your LBD – The Saturday between good Friday and Easter Sunday is a perfect day to host a drinks party. Keep things simple with canapes, fizz and your favourite little black dress!
In the UK? Order your wines from Amathus, or if you're in New Zealand buy online.