It's that time of year again… Just under three weeks until that most romantic of day arrives, so we wanted to remind you how easy it is to let us play Cupid. Spoil your No.1 love with bubbles this year.
If your love is a fan of all things classic - No. 1 Cuvée is one of New Zealand's most highly regarded Methode Traditionelle wines. It was the first wine produced by No. 1 Family Estate. It is renowned throughout New Zealand and internationally winning numerous trophies (including IWSC and Winestate), gold medals and five star awards since its release.
For a fresh new love, keep things in the pink with No 1 Rosé, This wine celebrates the superb climate of Marlborough, delicate salmon-pink with a mass of tiny bubbles, the wine offers a seamless balance of subtle cherry and almond hints combined with a fresh acidity. Dry, yet fresh and elegant, this wine leaves a lasting impression of opulence and splendour.
If you want to give a truly wonderful gift that celebrates the longevity of your love for your Valentine, then look no further than a bottle of No.1 Assemblé. A non-vintage brut, Assemblé has spent a minimum of 18 months on lees, encouraging full yeast autolysis, making it an easy-drinking, aperitif style. It is fresh and inviting with sophisticated and typical characters, intense flavours, and a long finish.
Order your wine HERE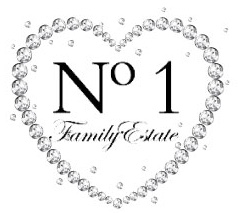 We're so thrilled to play Cupid we're even running a Facebook promotion at the moment. It's easy to enter! Simply LIKE US then enter the draw on our Facebook Page and you could win a $150 Voucher from your choice of five fabulous restaurants.
Little Jimmy - Auckland
Noble Rot Wine Bar - Wellington
Gramado's Restaurant & Bar - Blenheim
FORDS Restaurant & Bar - Nelson
Roots Restaurant - Christchurch
ENTER HERE... GOOD LUCK!