Two and a half months ago we were fortunate to have Ellie Vincent join the No.1 Family Estate 'family' as Marketing Manager.
We thought you'd like to meet Ellie, so in this week's blog article we're delighted to make the introductions!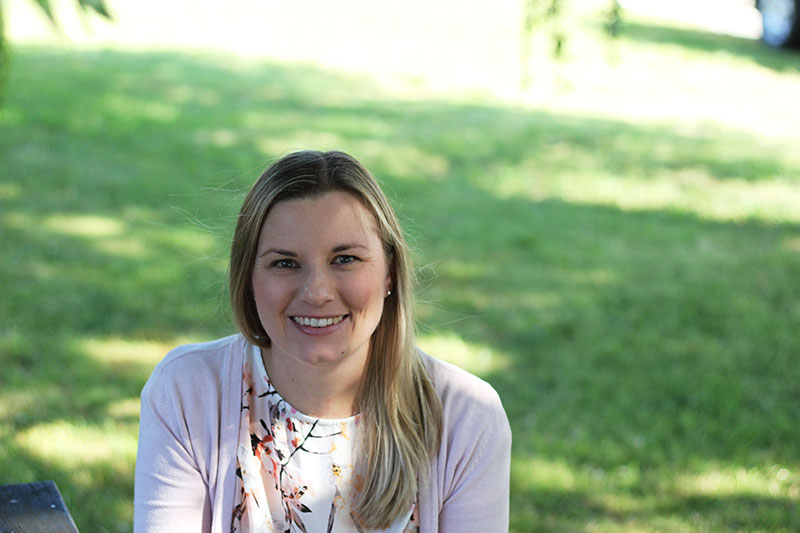 What did you do before you joined the No.1 Family Estate team?
Prior to joining No.1 Family Estate, I worked for Accolade Wines as the Brand Manager for Waipara Hills and our premium Australian portfolio; including Grant Burge Wines and St Hallett from the Barossa Valley. This was my introduction to marketing in the wine industry and the mix of these brands and the team at Accolade was a great platform to get me started. It must be said that No.1, which is the only winery in New Zealand exclusively producing Méthode Traditionelle, is very different and I am learning something new every day.
What does your role involve, and who do you work with?
As Marketing Manager, I will have a wide remit looking after No.1 events, advertising, social media, merchandise and providing support for our sales reps. Like many small family-run businesses, the question should be who don't I work with! In my short time here I've been working with the entire Le Brun family, with most of my time spent with Adele Le Brun and General Manager, Samantha Scott. I am also out in the winery on a daily basis getting plenty of help from our Winery Manager Lee Dobson and his team.
What's the best thing about working at No.1 Family Estate?
In my interview, Adele said 'first and foremost we are a family business and that means everyone who works here'; this has been 100 per cent my experience so far. I already feel part of the family.
What is your favourite No.1 Family Estate wine and why?
At the moment, I just love the No.1 Rosé. It is so perfect for this time of year when the weather is warming up and friends are coming around for BBQ's in the garden. Who doesn't love Rosé? And in my opinion, bubbles makes it all the better.
What's your favourite food and No.1 Family Estate wine match?
For Christmas day we always have a 'Champagne' breakfast with smoked salmon, scrambled eggs and croissants – this year we will definitely be enjoying Cuvée No.1.
Are you from Marlborough? If not, how did you find your way here?
I grew up in Auckland and moved to the UK in 2007 when I was 22. I met my husband there and in 2015 he was offered an opportunity through his work to move to Marlborough. It was a hard decision to leave our life in the UK (we'd just finished renovating our first home), but since arriving here we've not looked back. It's been the perfect place to start our family and bring up our little boy James, who is nearly two.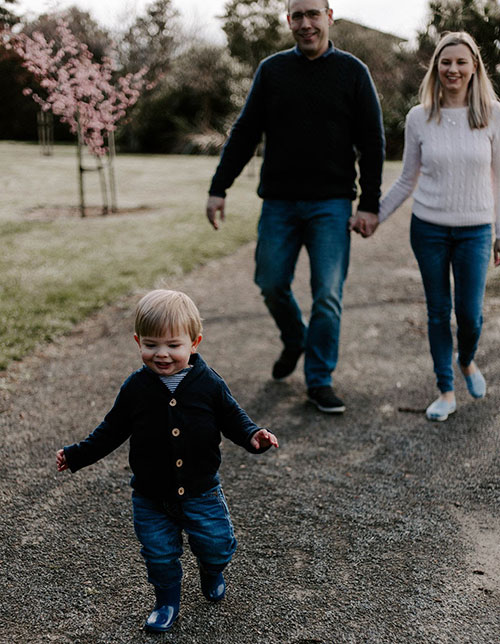 What do you love most about the Marlborough region?
The landscape, the vines and the people. I drive to work every day with a spectacular view of mountain ranges on all sides and the valley floor lined with vines. It doesn't matter what you've got going on, seeing this Marlborough landscape makes you feel balanced, (the daily 3 hour return commute to London by tube, train and often a final walk in the rain is truly a distant memory!). One of the things I didn't expect when moving here was to meet so many wonderful people who have become life-long friends.
When you're not working how do you spend your time?
Running (literally) around after a toddler! James is nearly two and dearly loves dogs and water! Lately I find myself constantly changing him out of wet and muddy clothes, changing outfits myself after being squirted with the hose, or drying off the dogs… also squirted with the hose. At the weekend we like to head down to the Sunday Farmers Market, go for a family walk along the Taylor River or head out for lunch.
What do you want for Christmas?
I need a new pair of jeans, but really for us, just spending the day with family and watching James enjoy time with his cousin will be lovely.